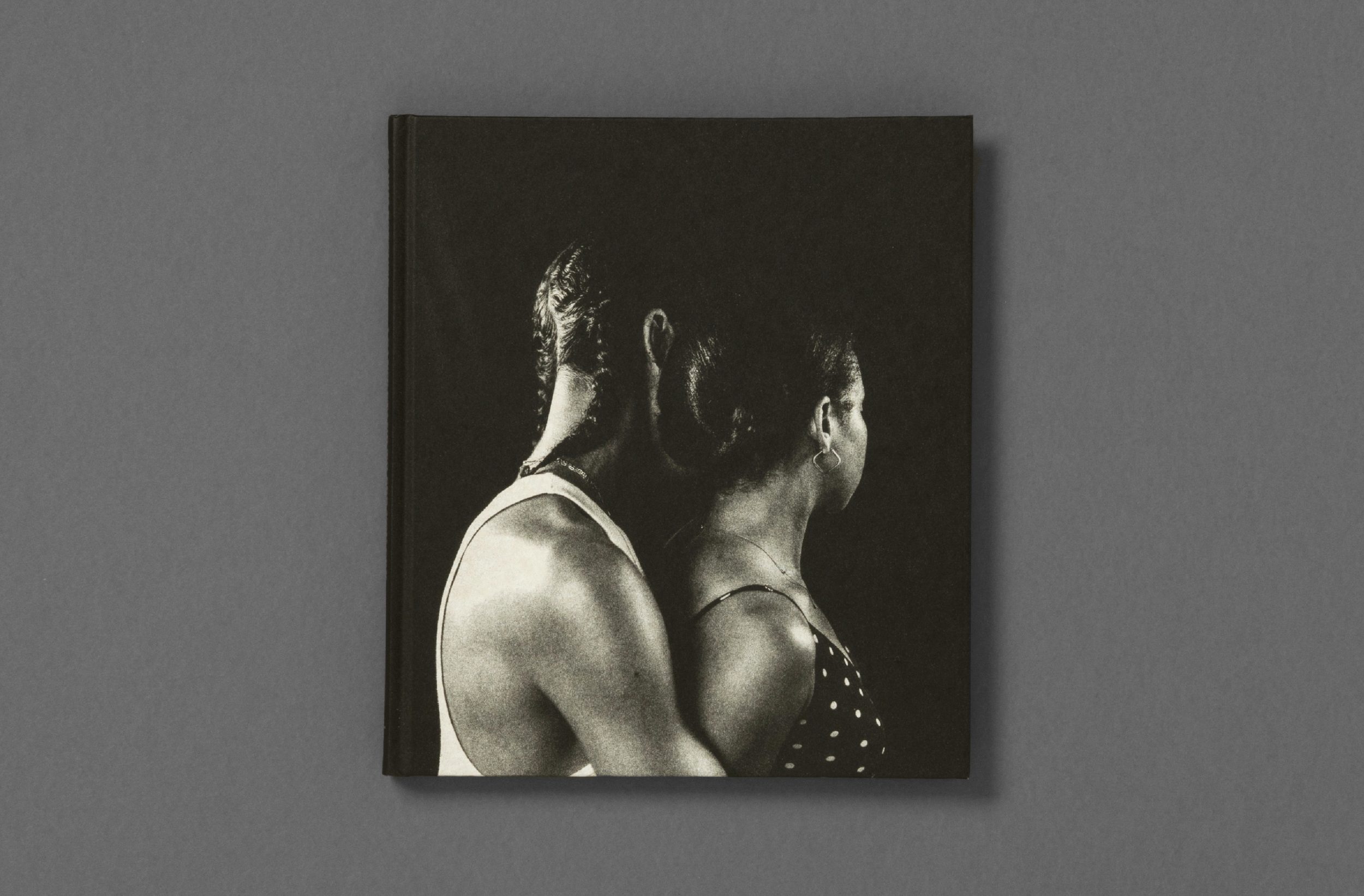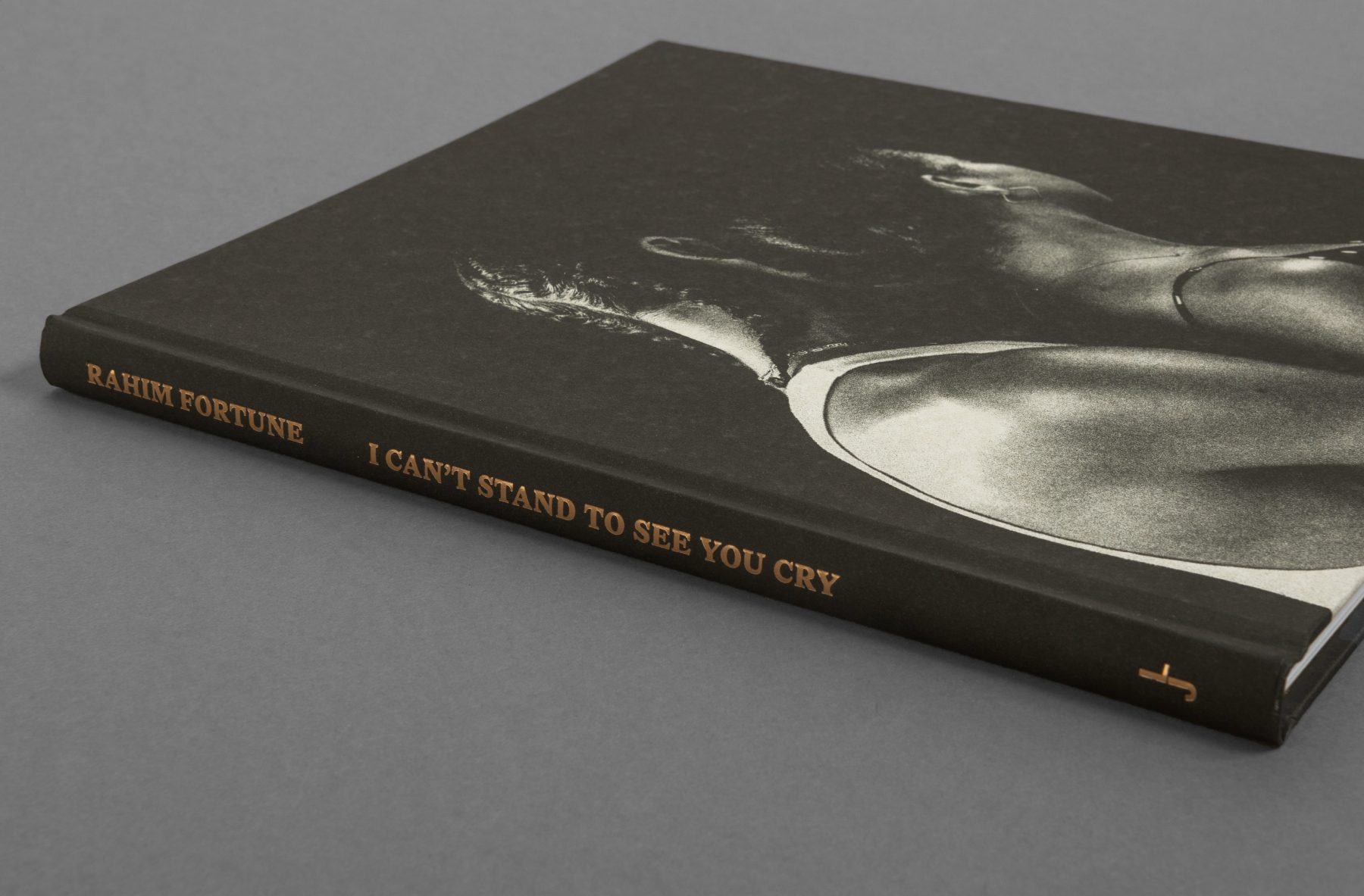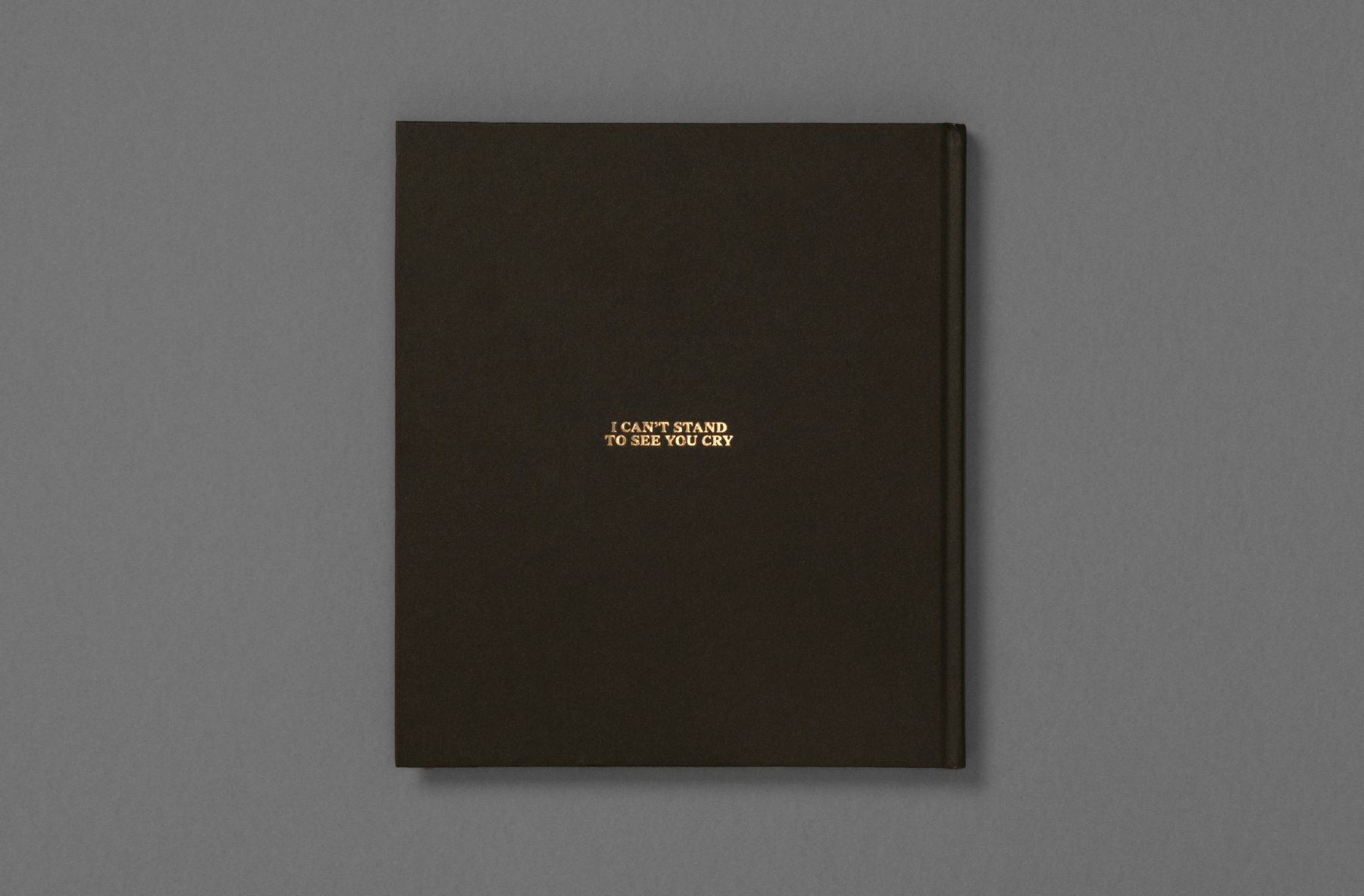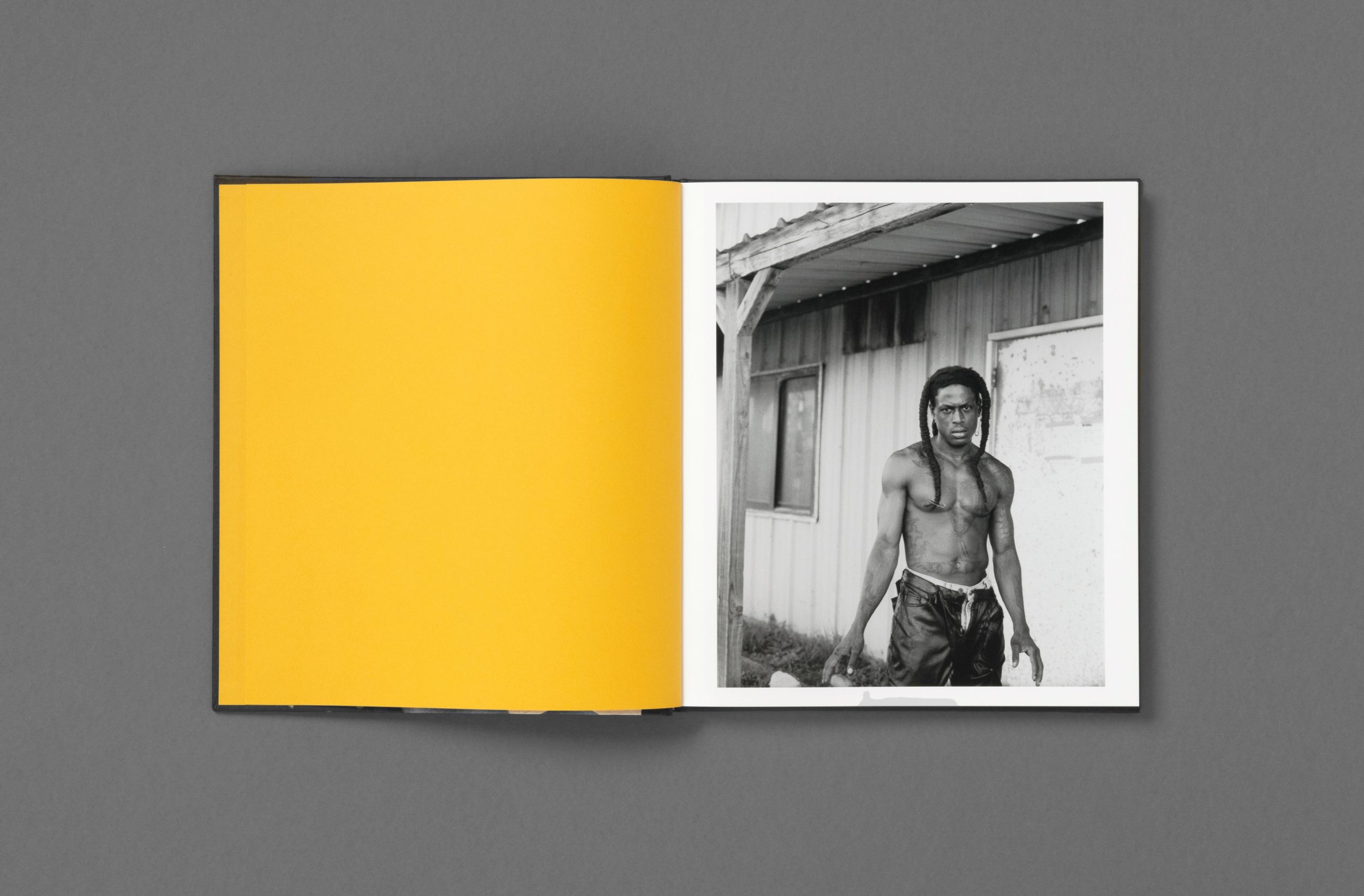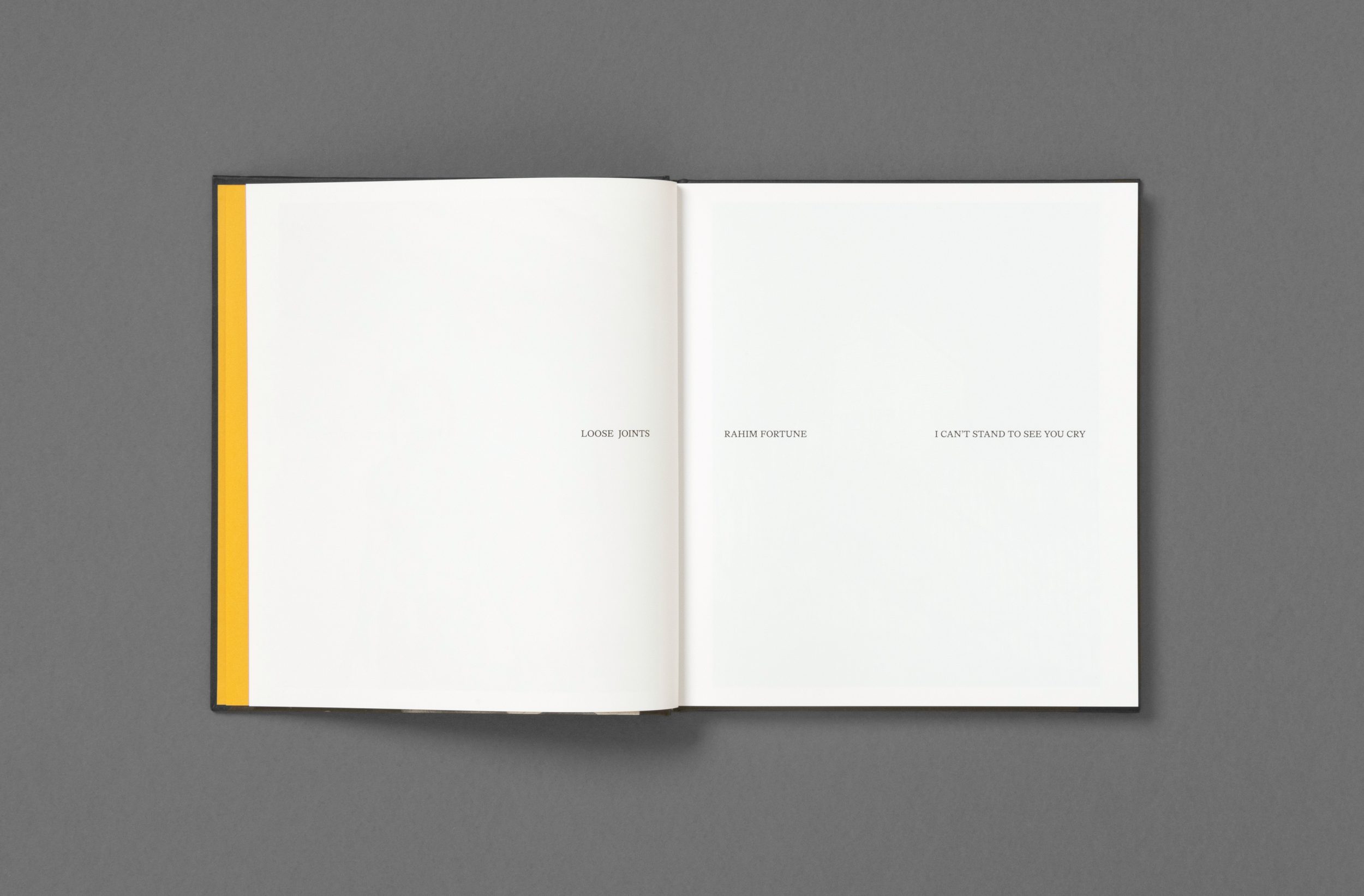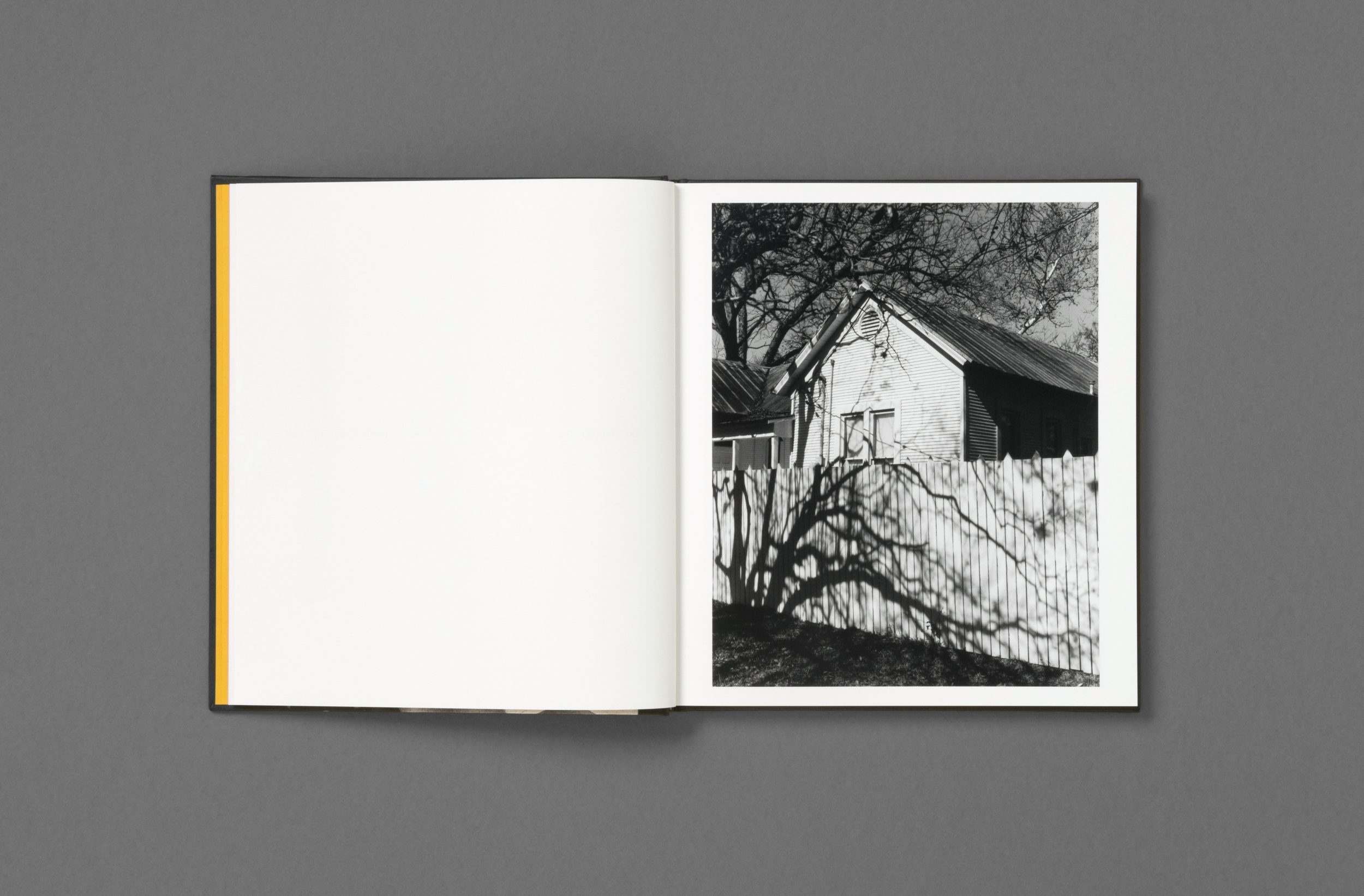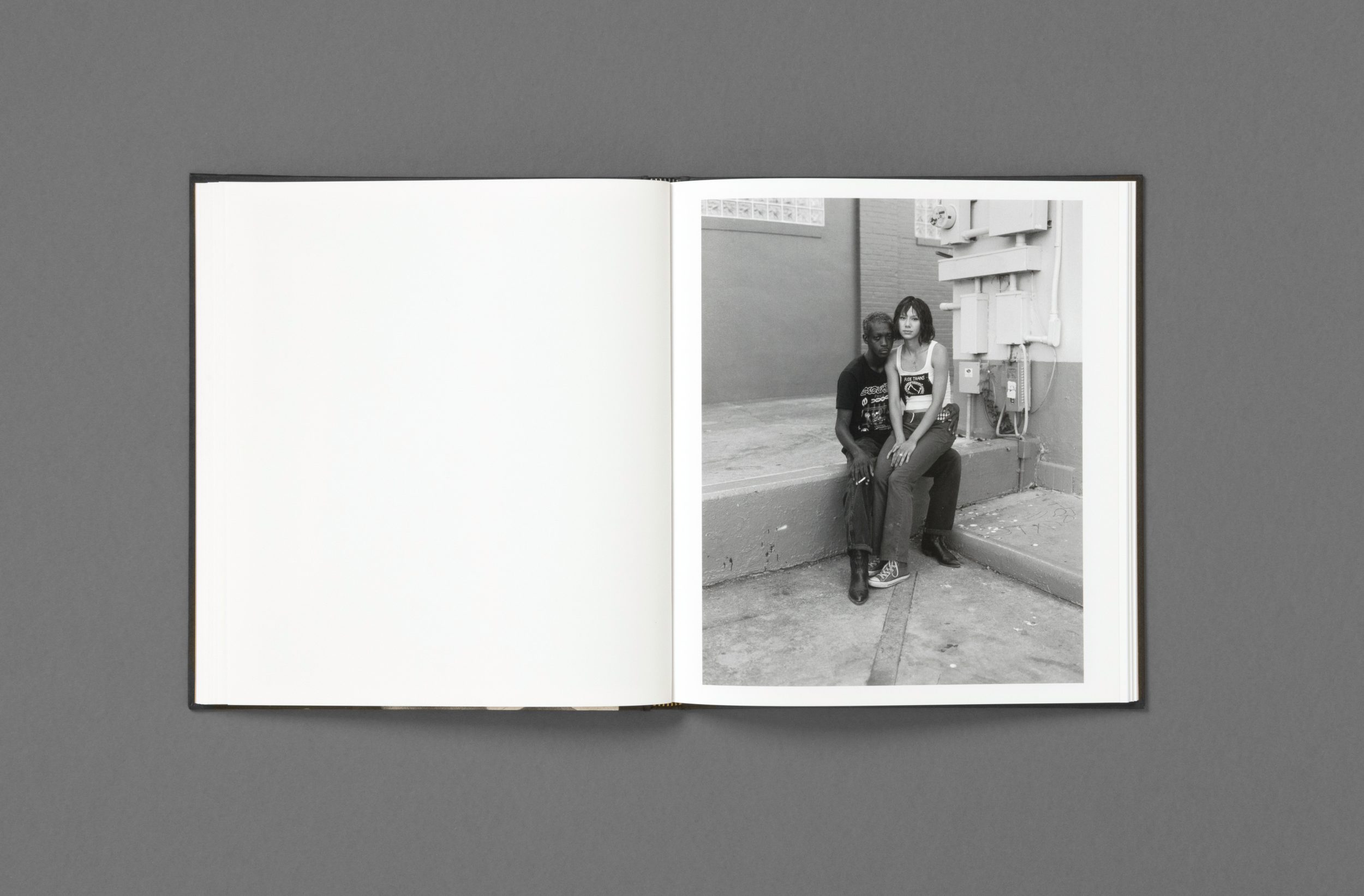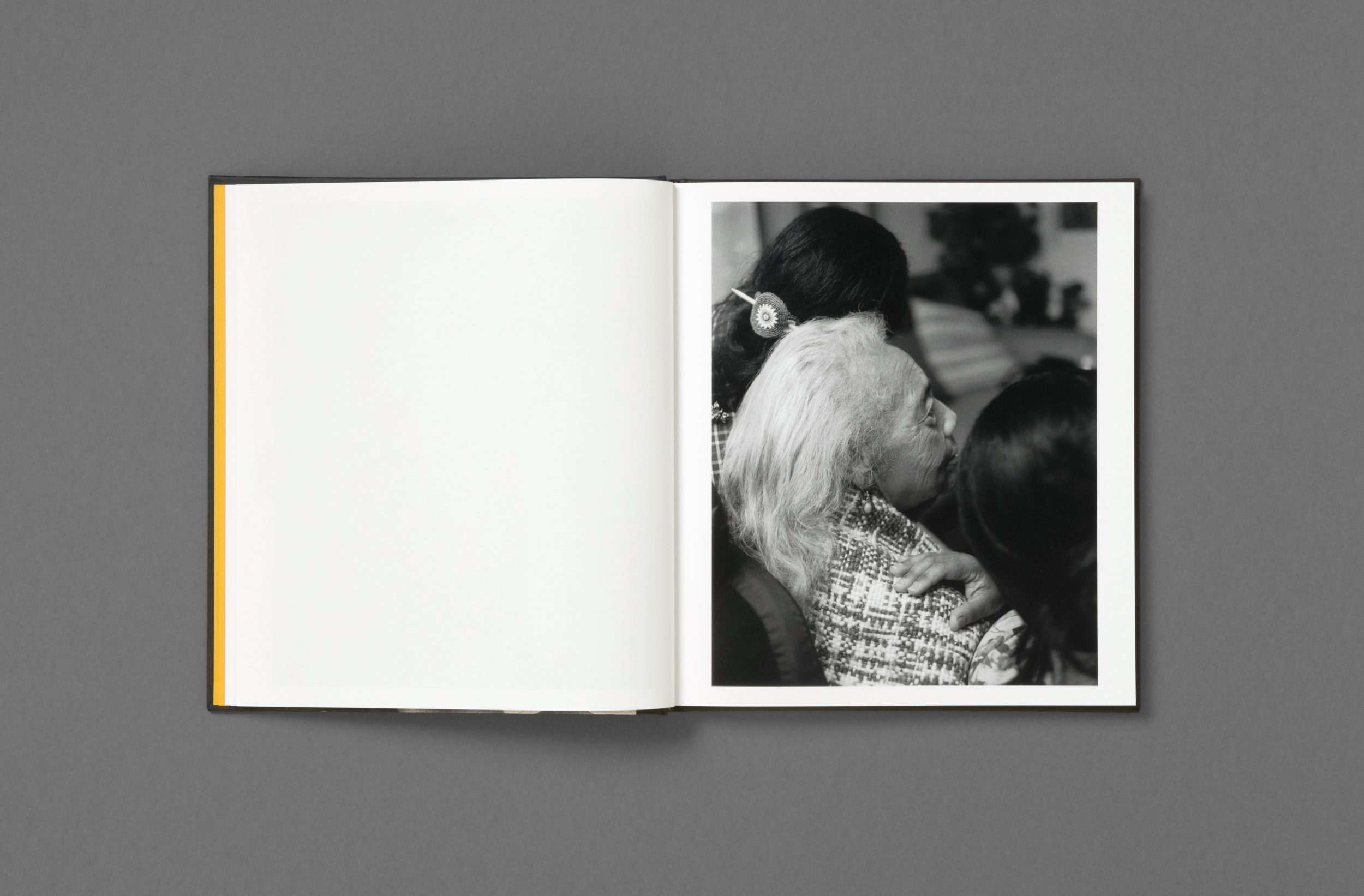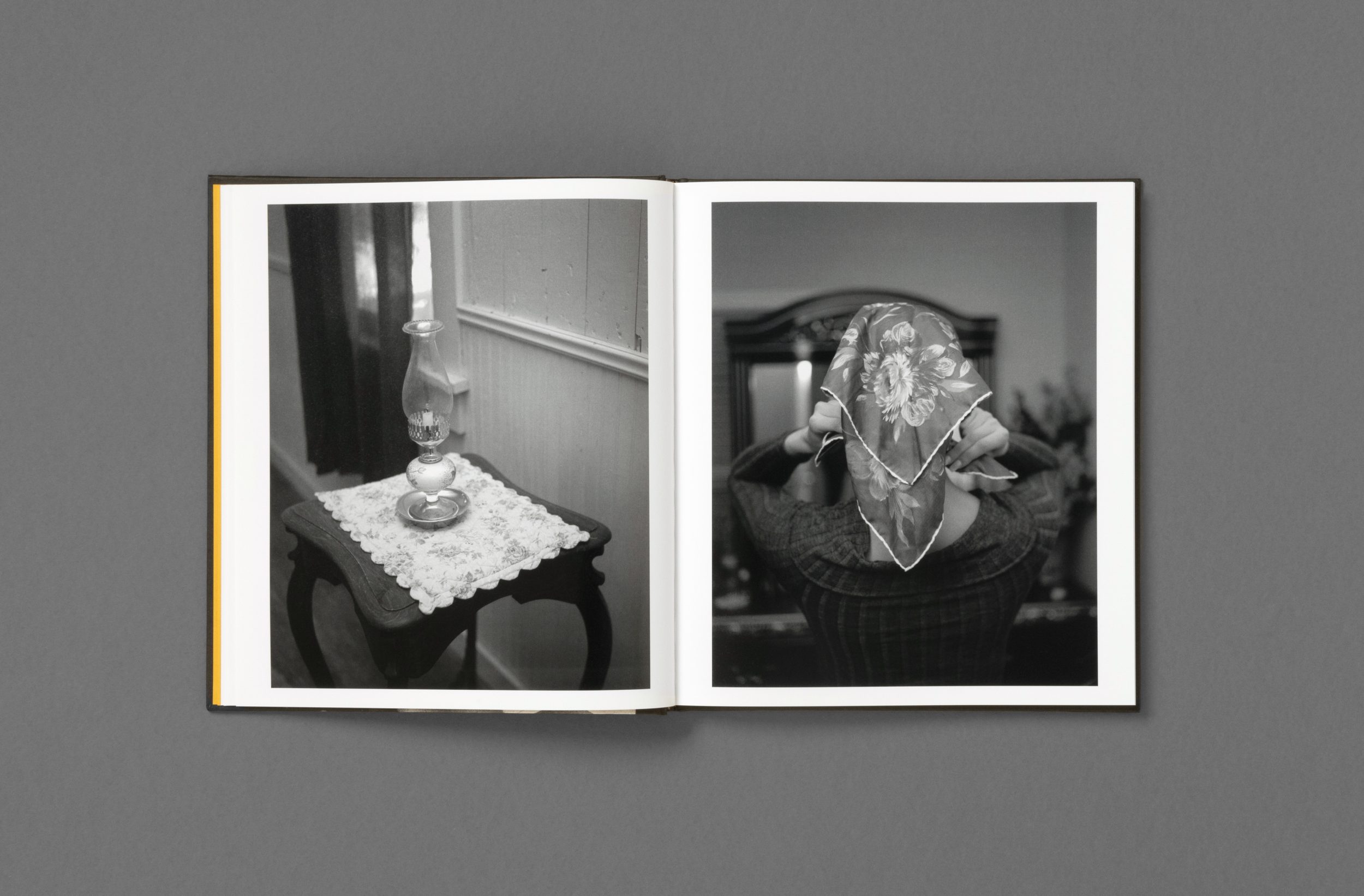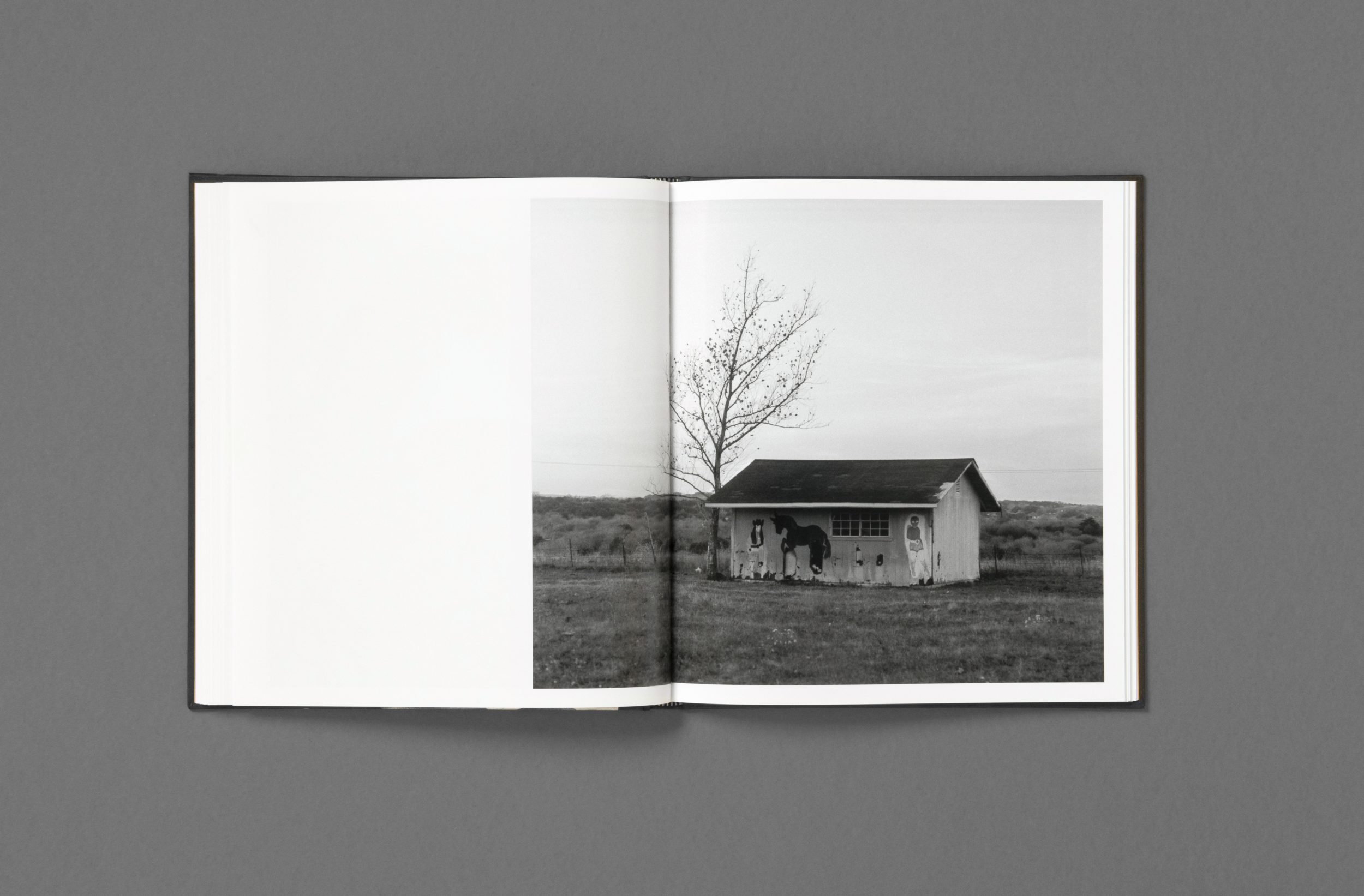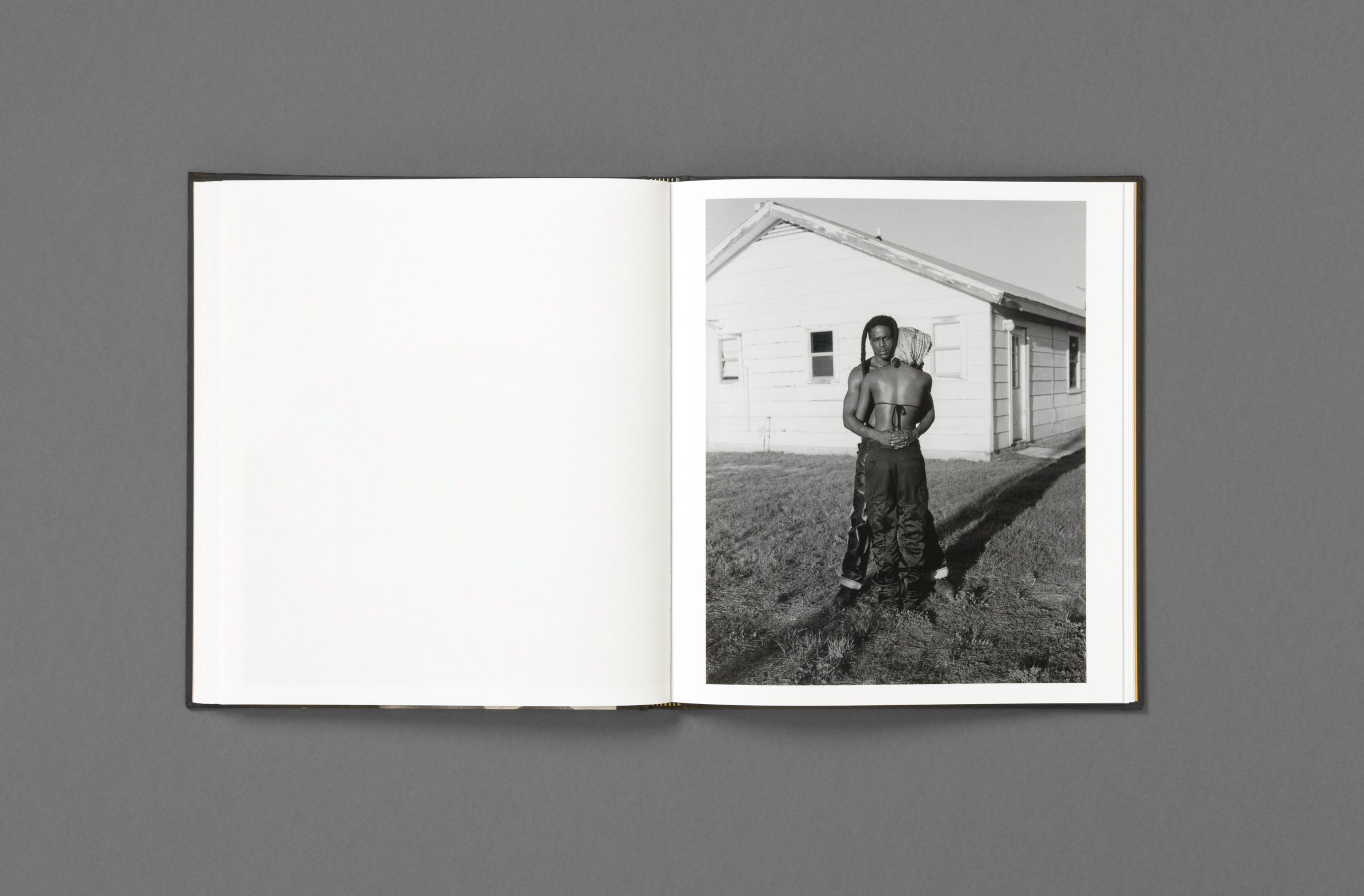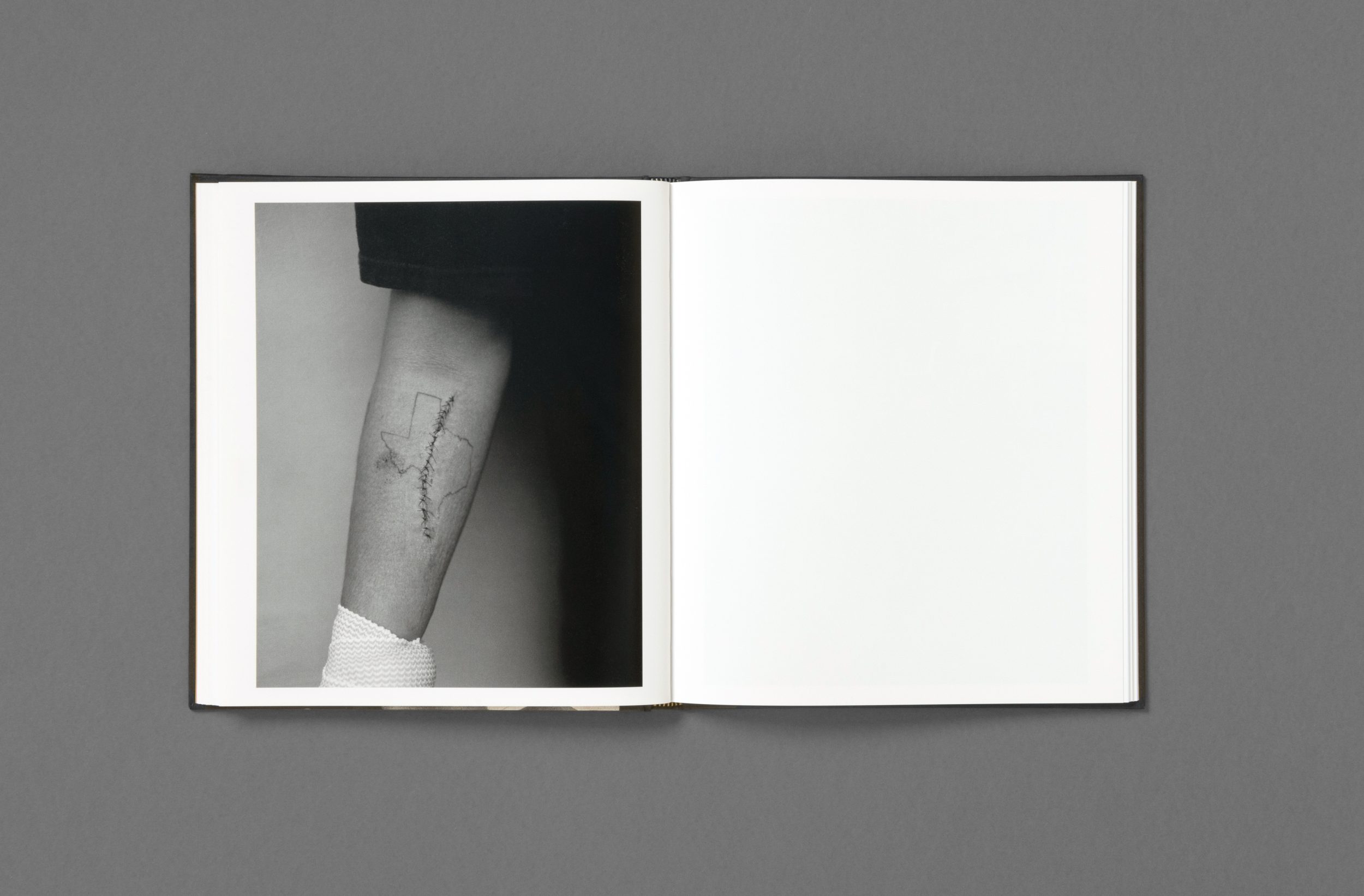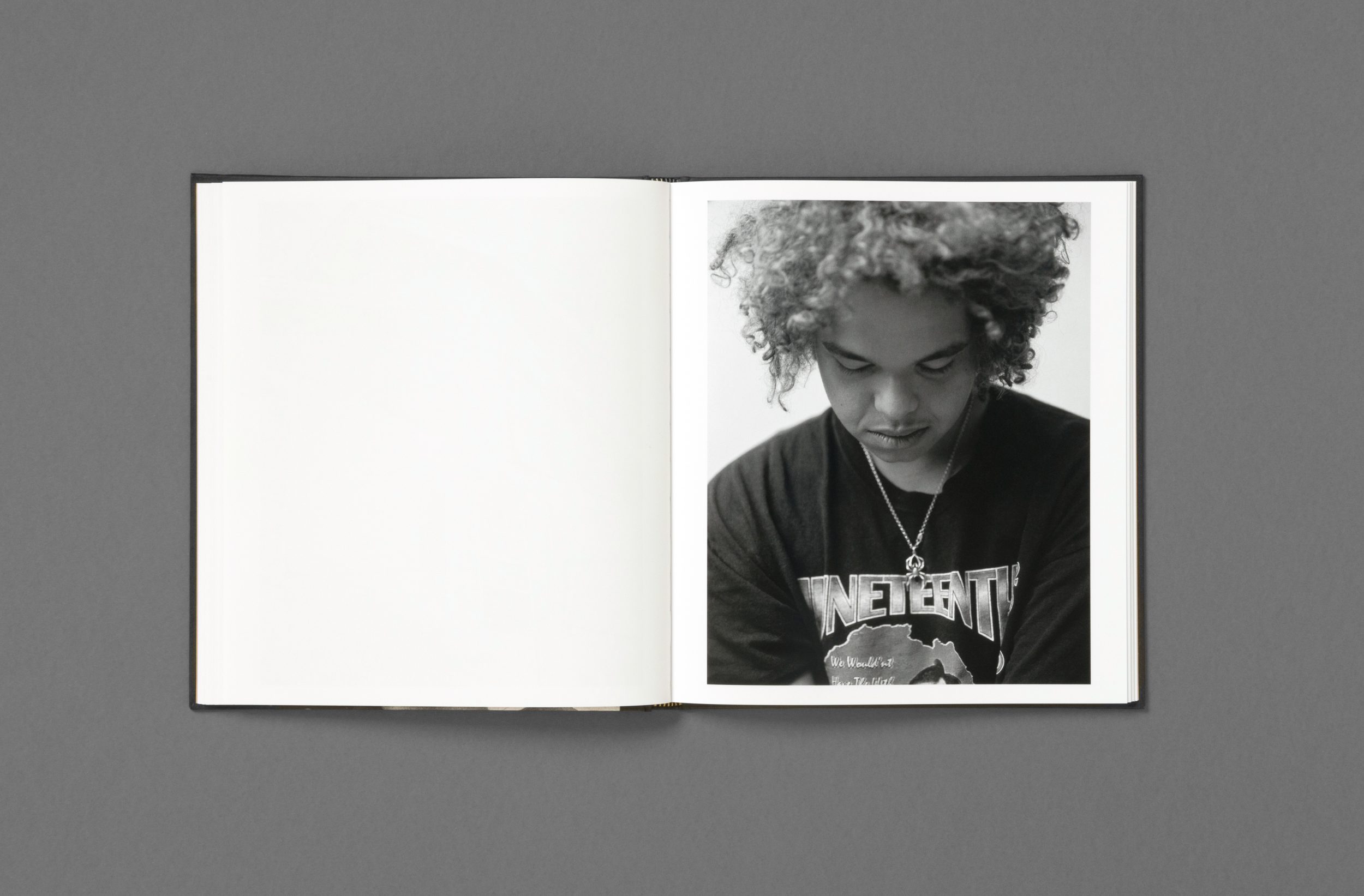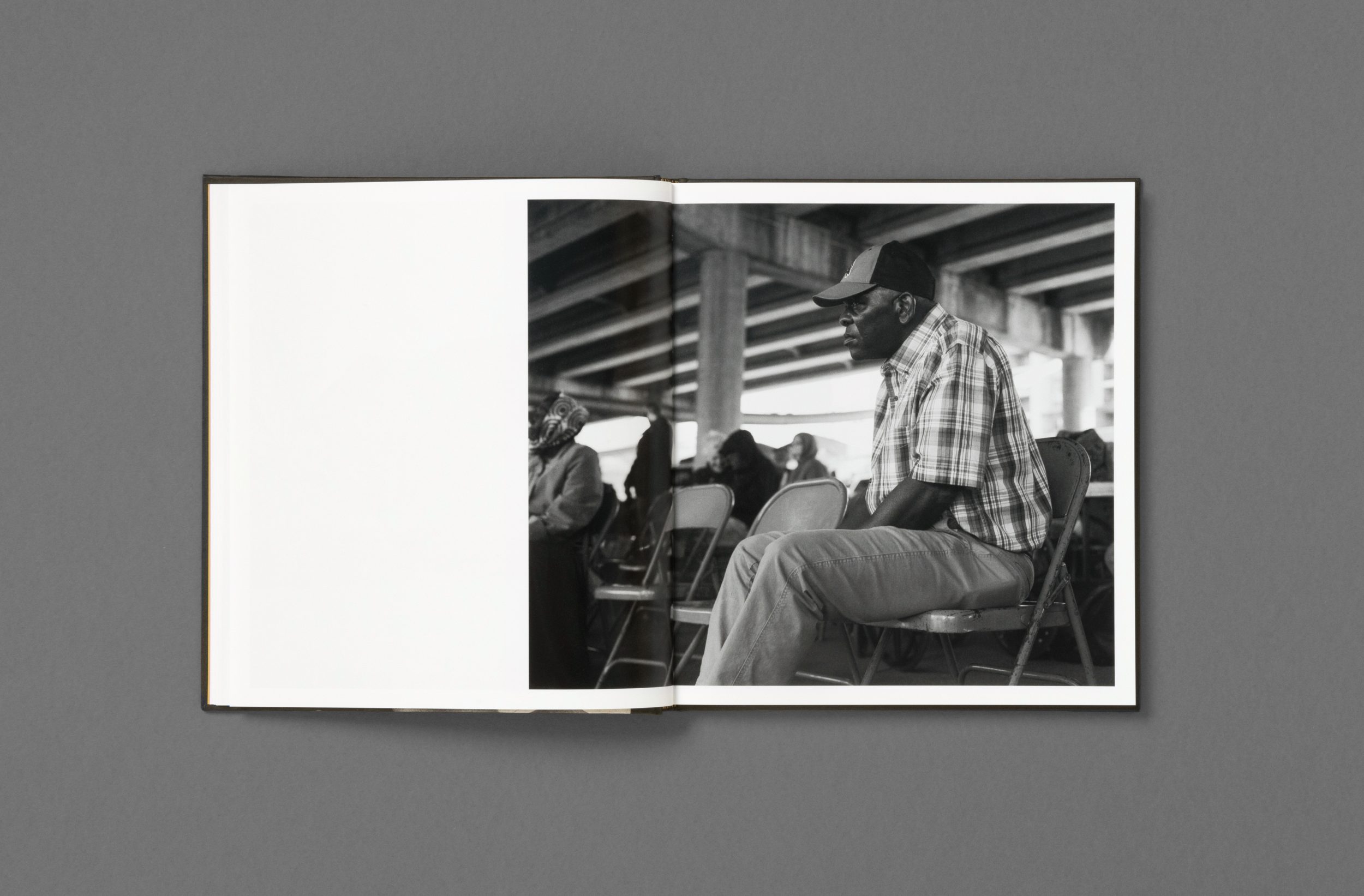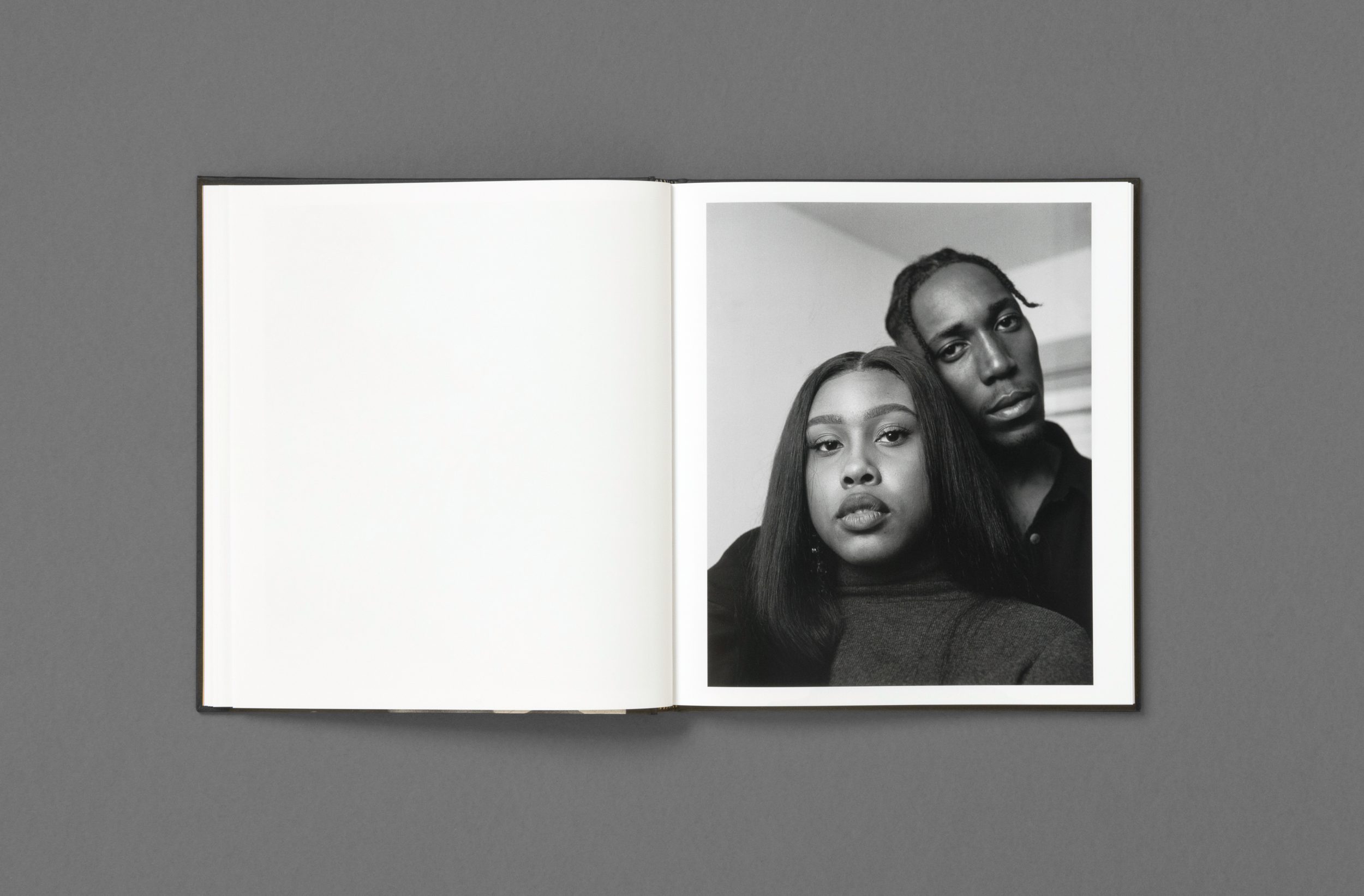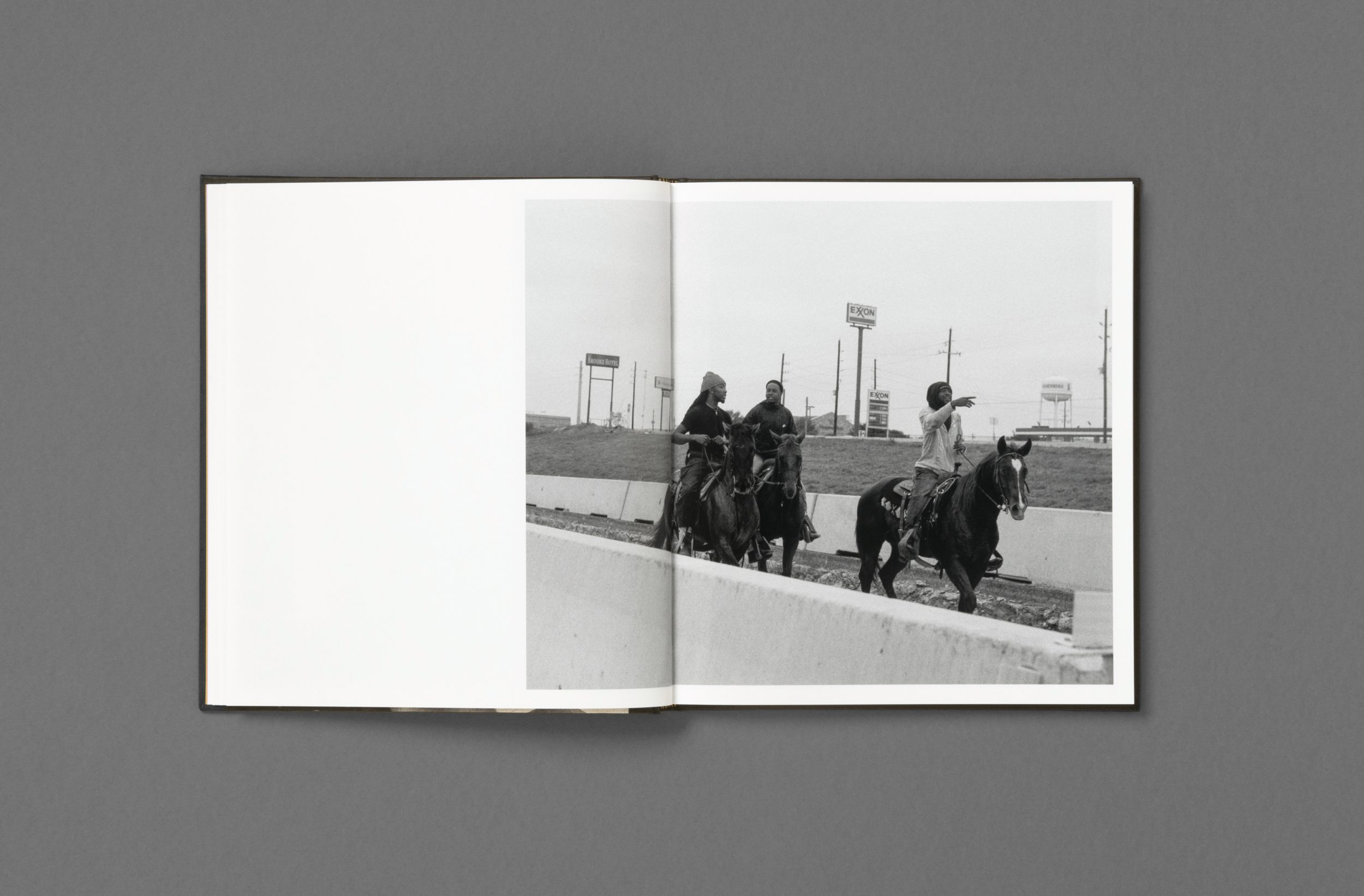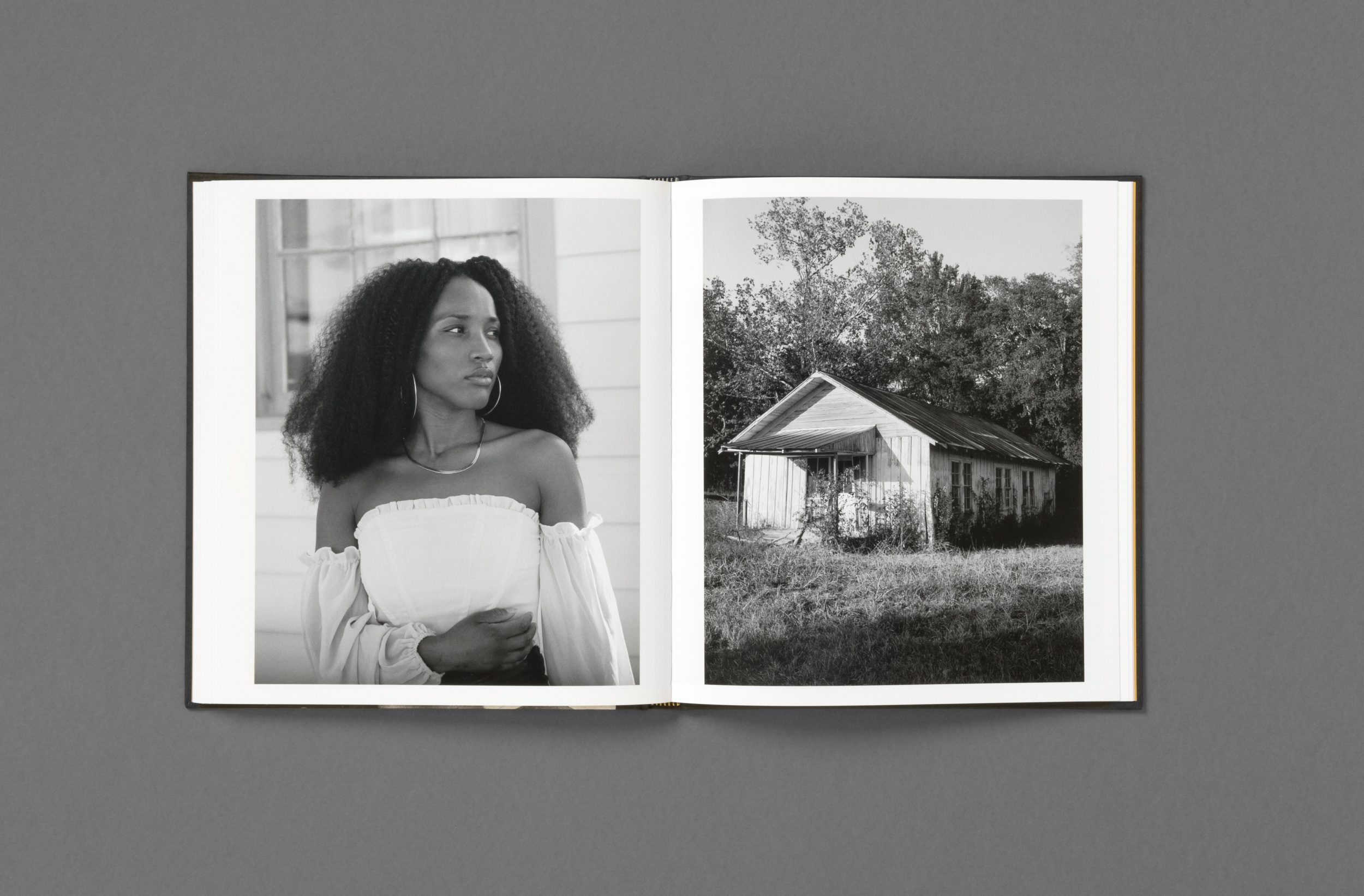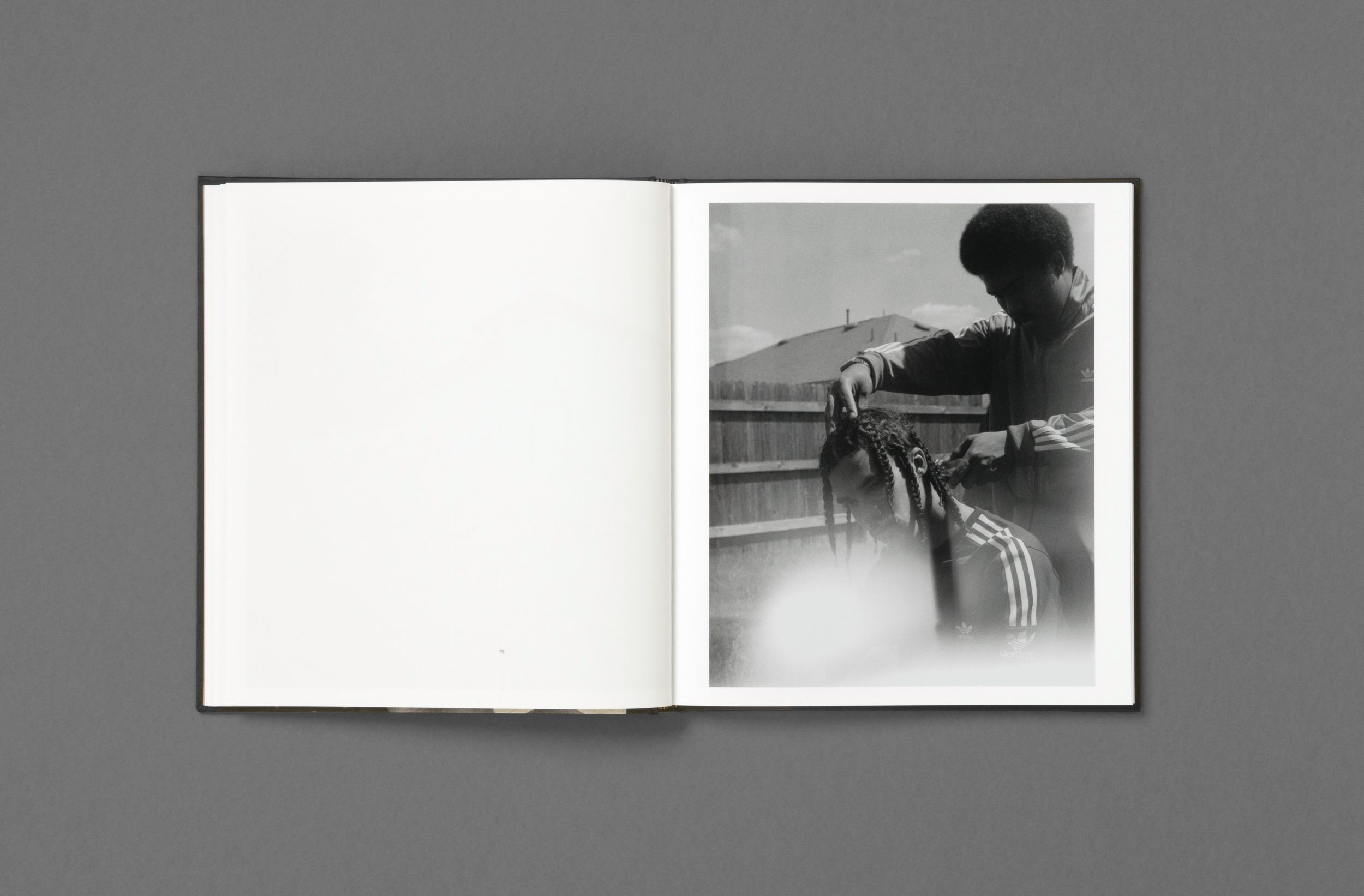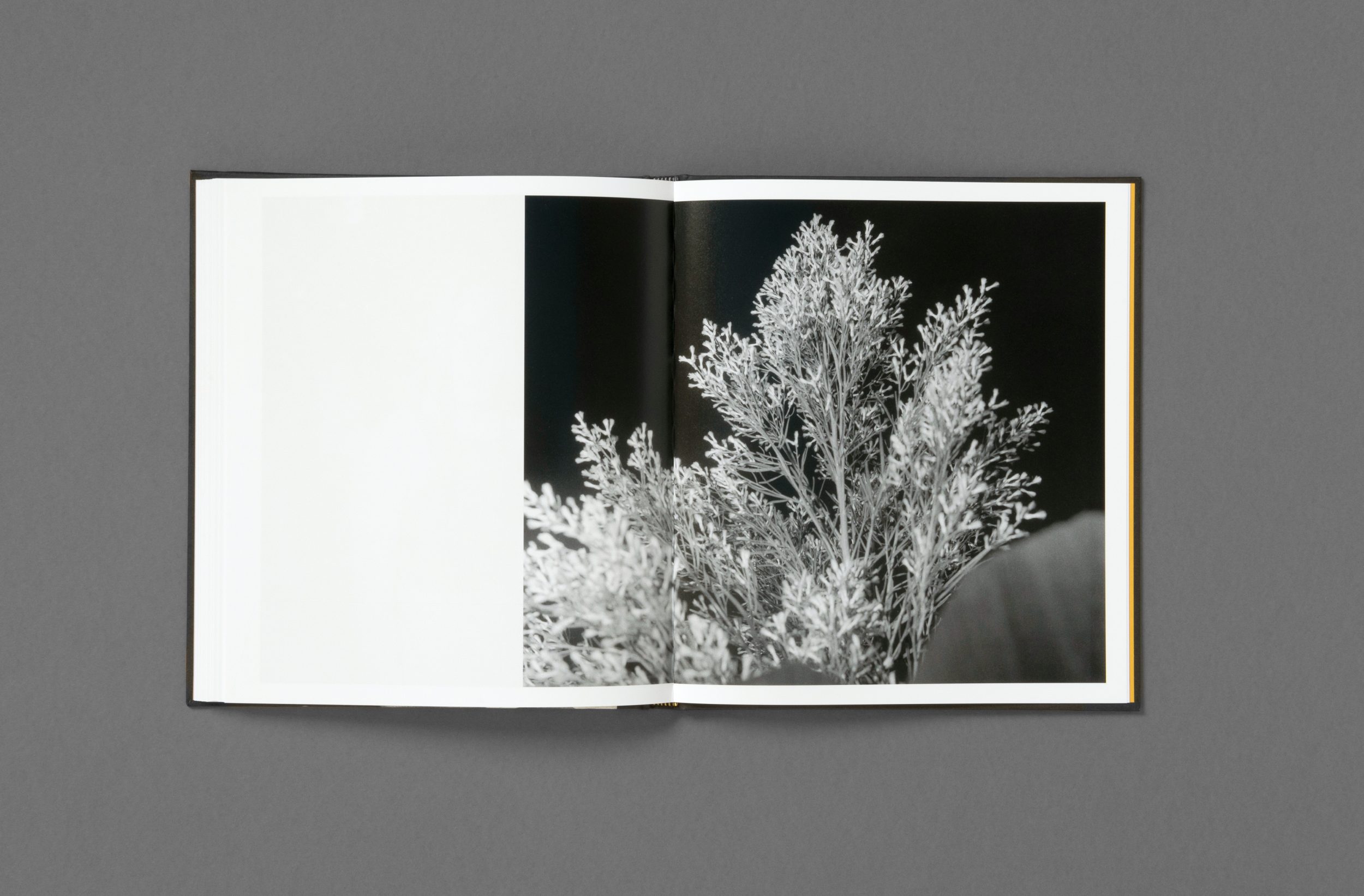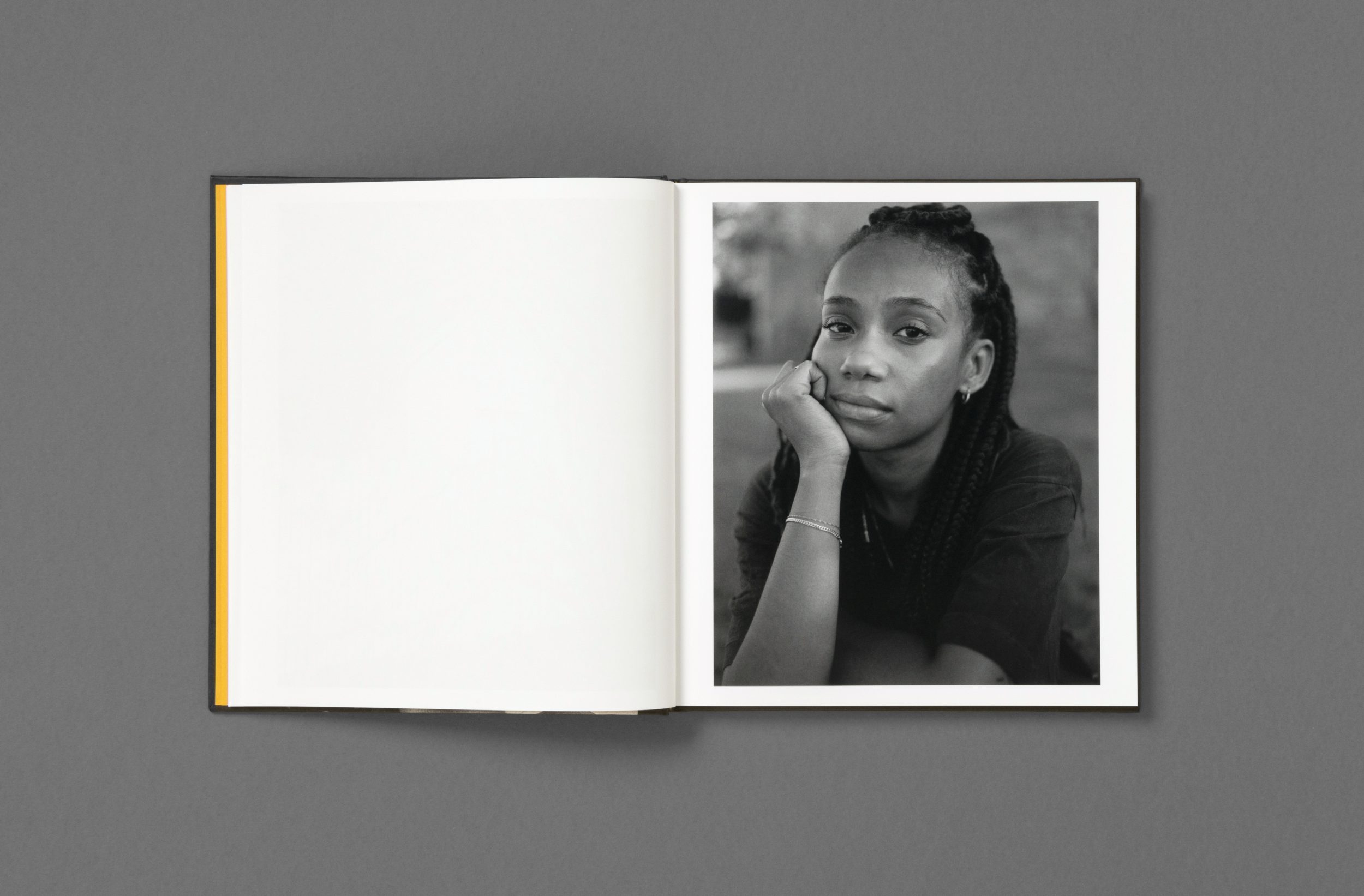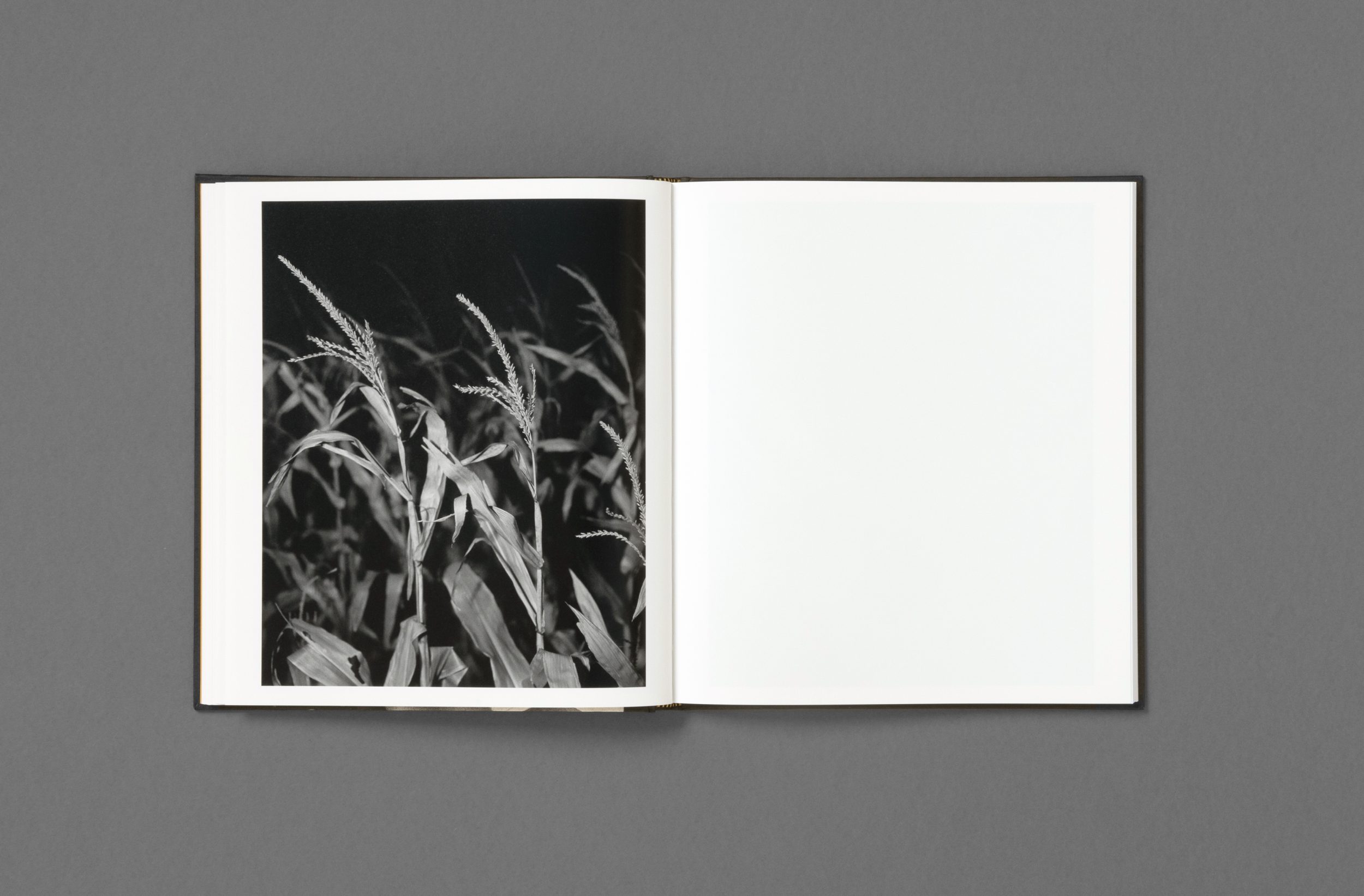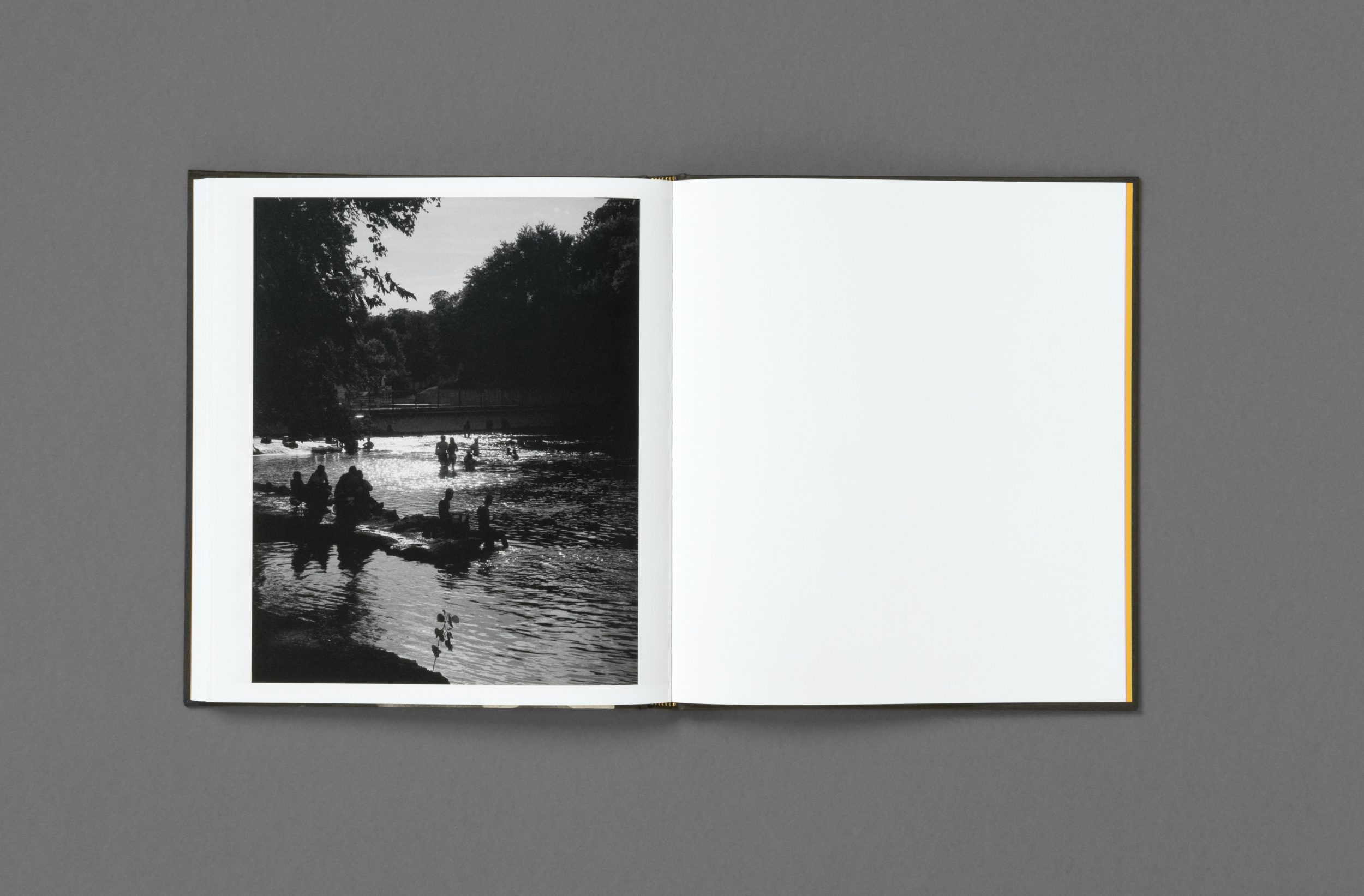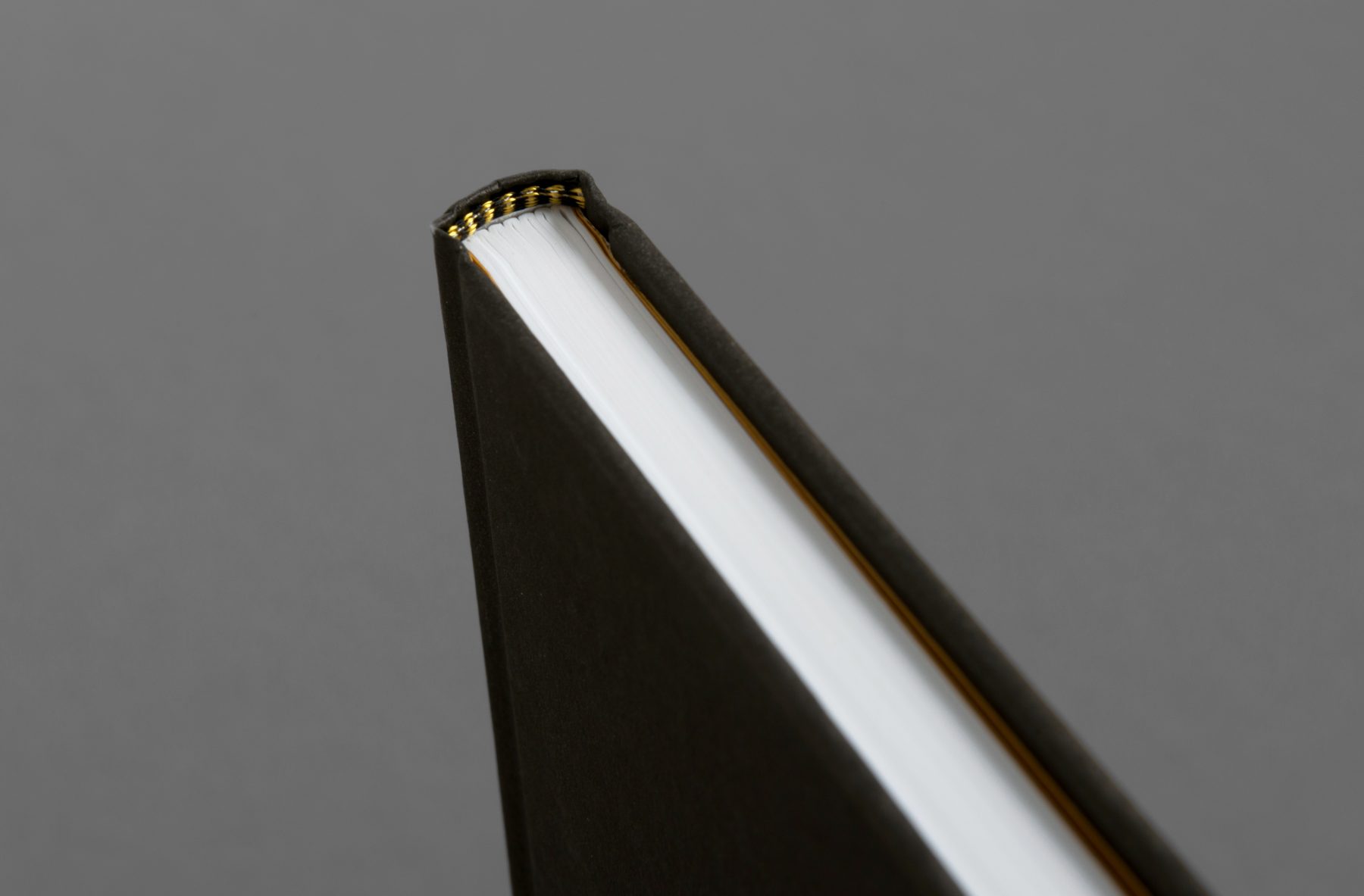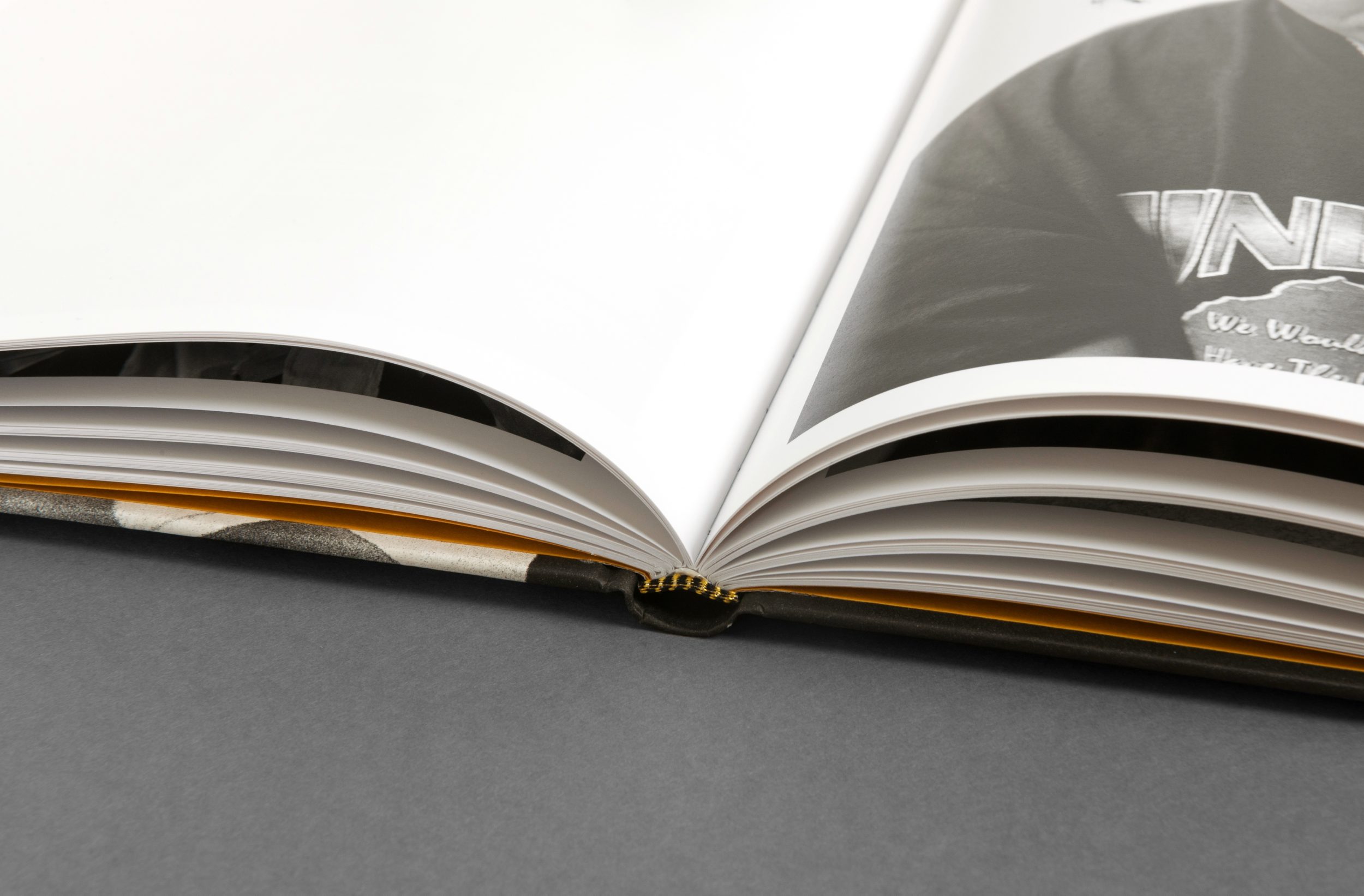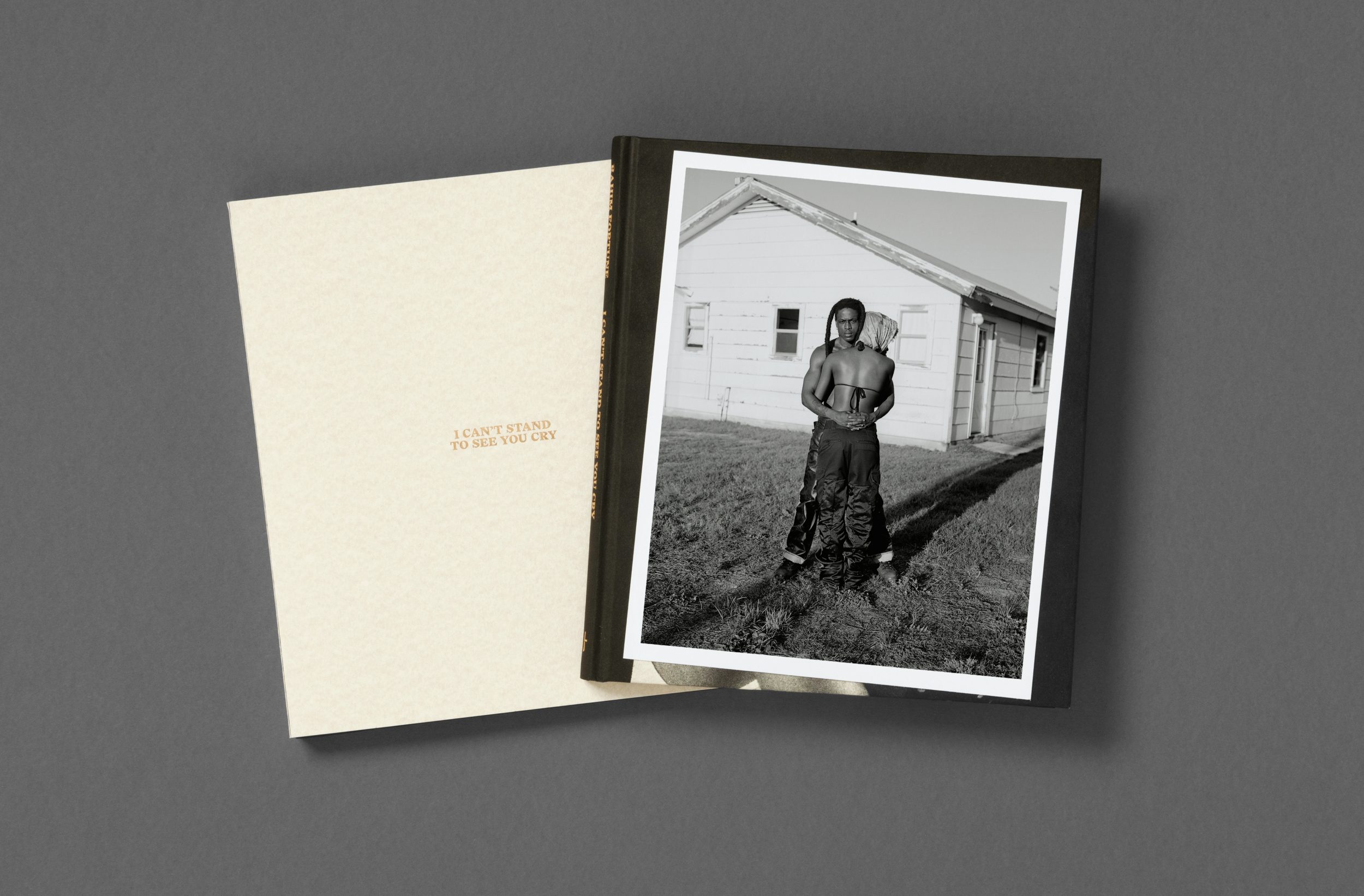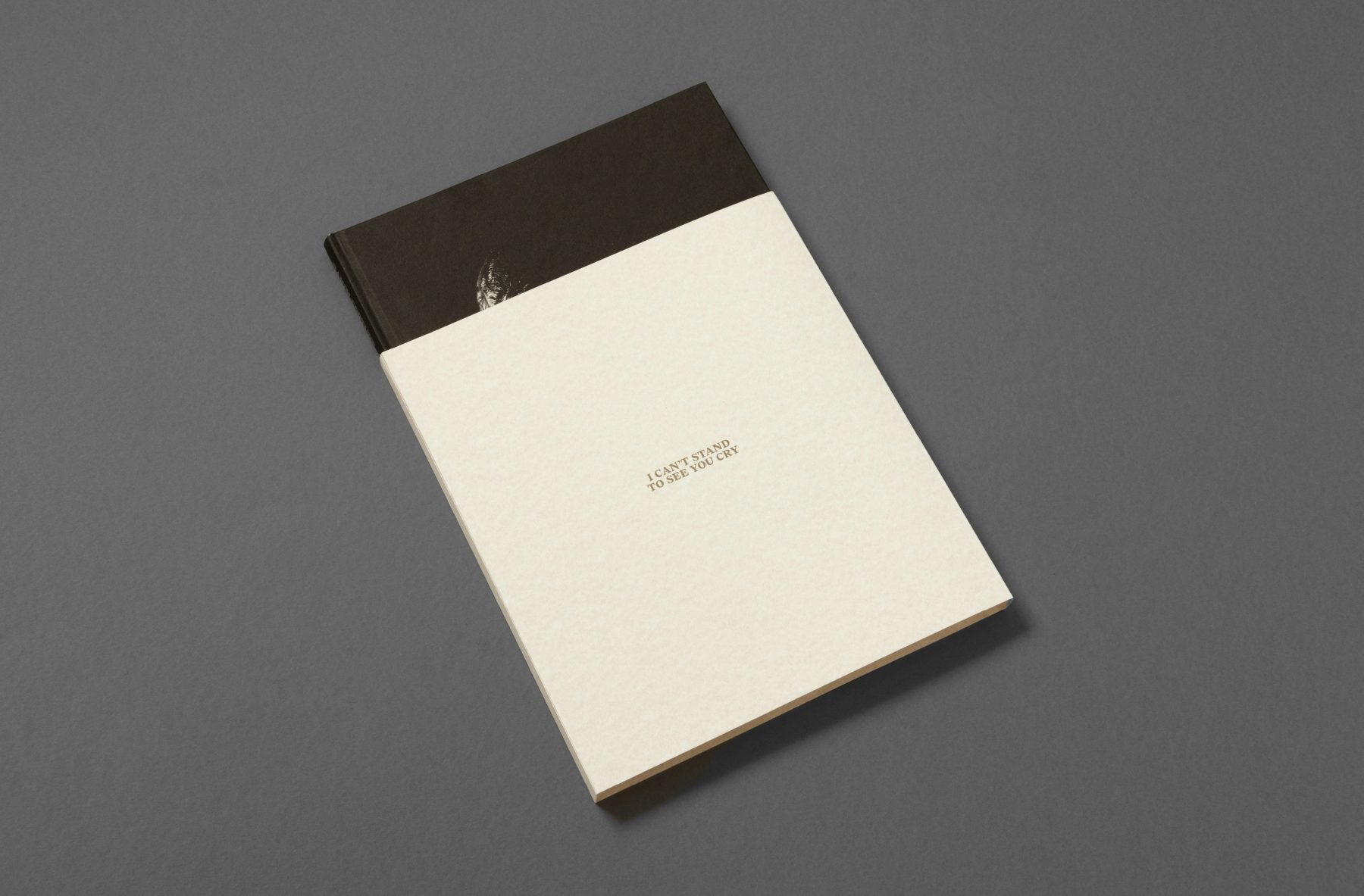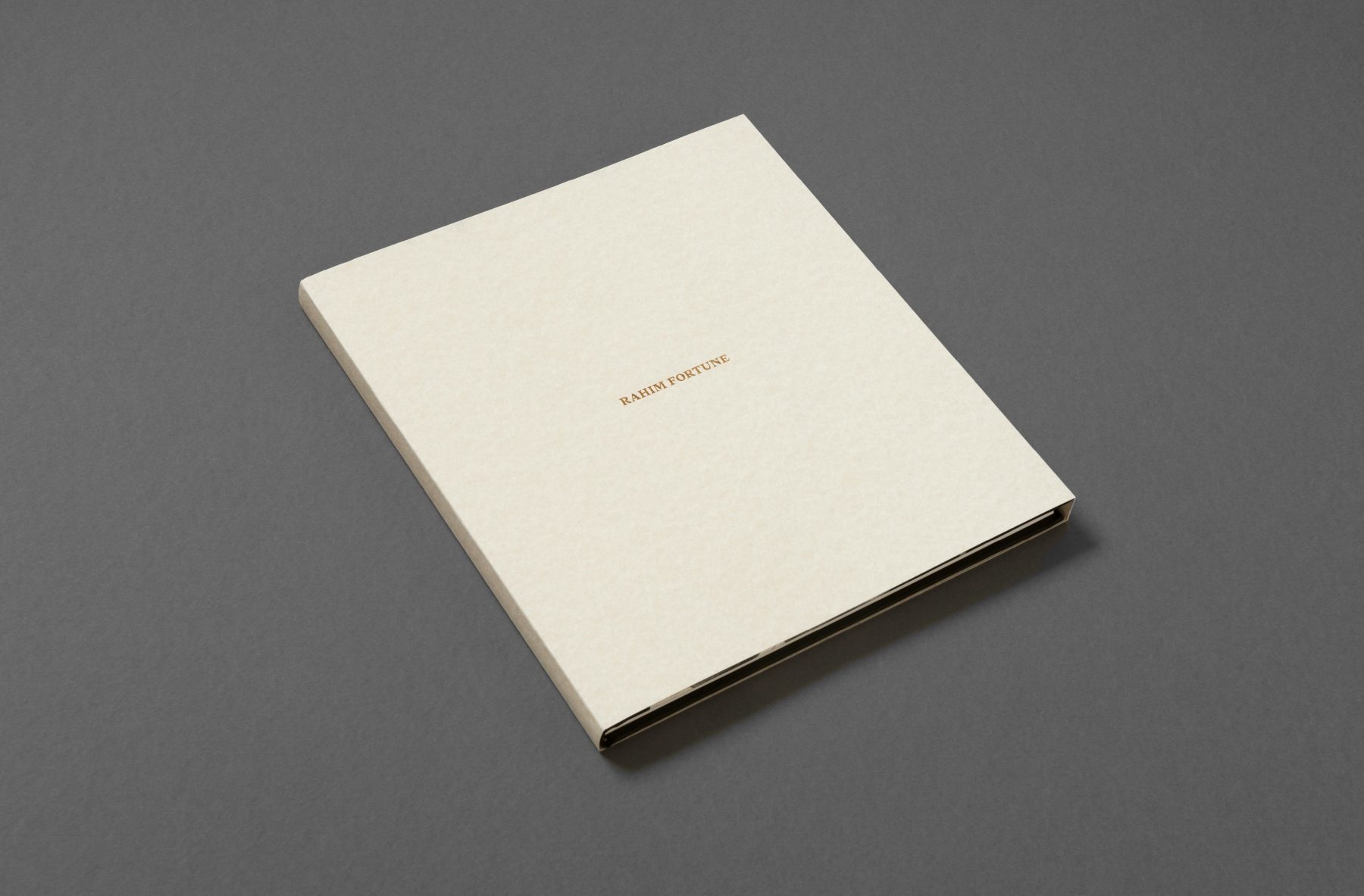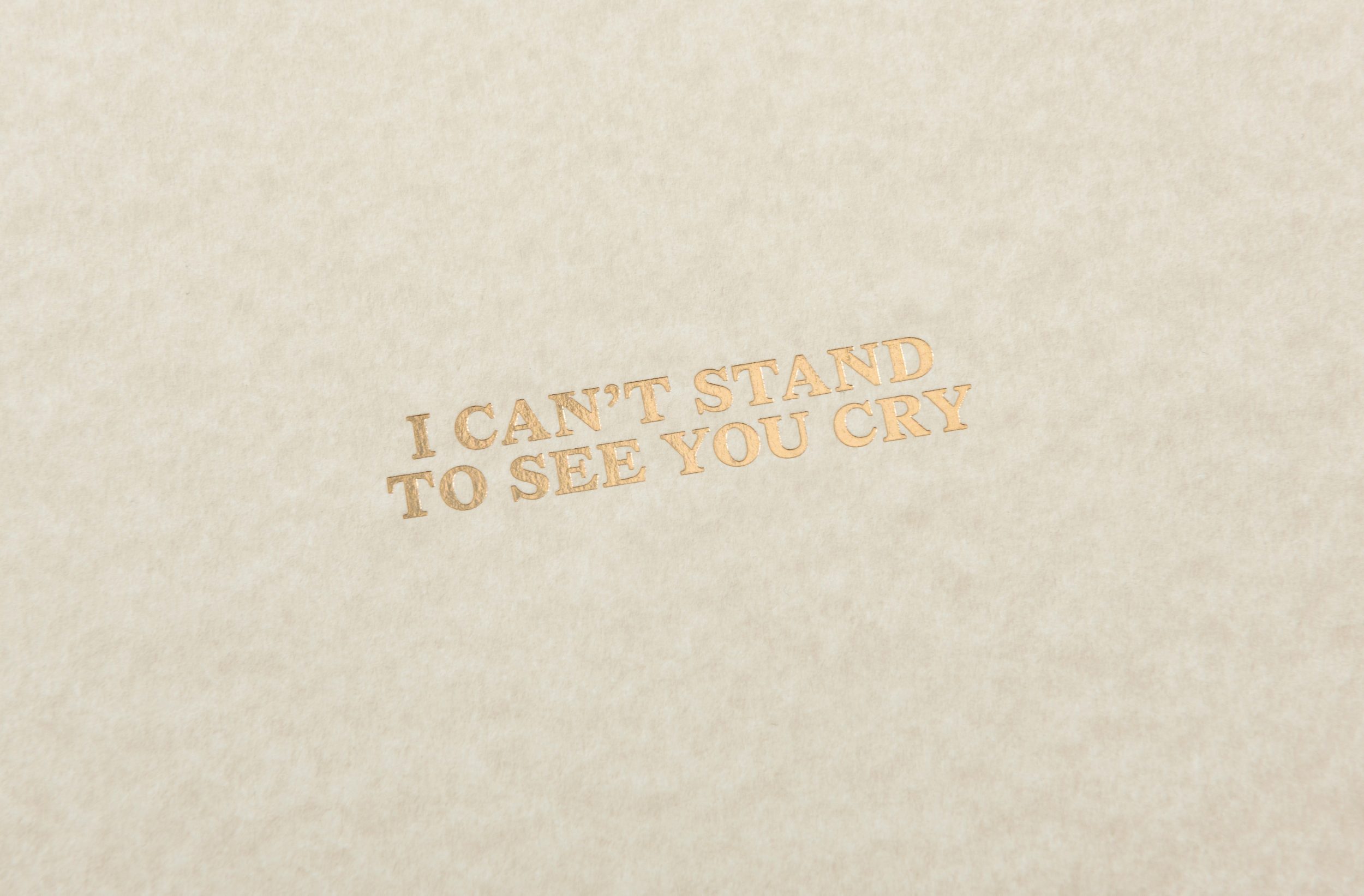 I can't stand to see you cry is an exploration of Texas and the surrounding states, as well
as the people who are fixed within its complex landscape. Through a biographical approach
to photography, Fortune attempts to unpack his own identity and experience in the midst
of a pandemic, civil unrest, a cross-country move, a career, and the loss of a parent.
For the cover of Rahim's bold monograph, a simple gesture of reversing his image of an entwined couple turns them to face outwards, toward the future, against a darkened background.
Printed in rich tritones, Fortune's monograph was twice-nominated for the Paris Photo–Aperture Photobook Awards and the Prix du Livre at Les Rencontres d'Arles.