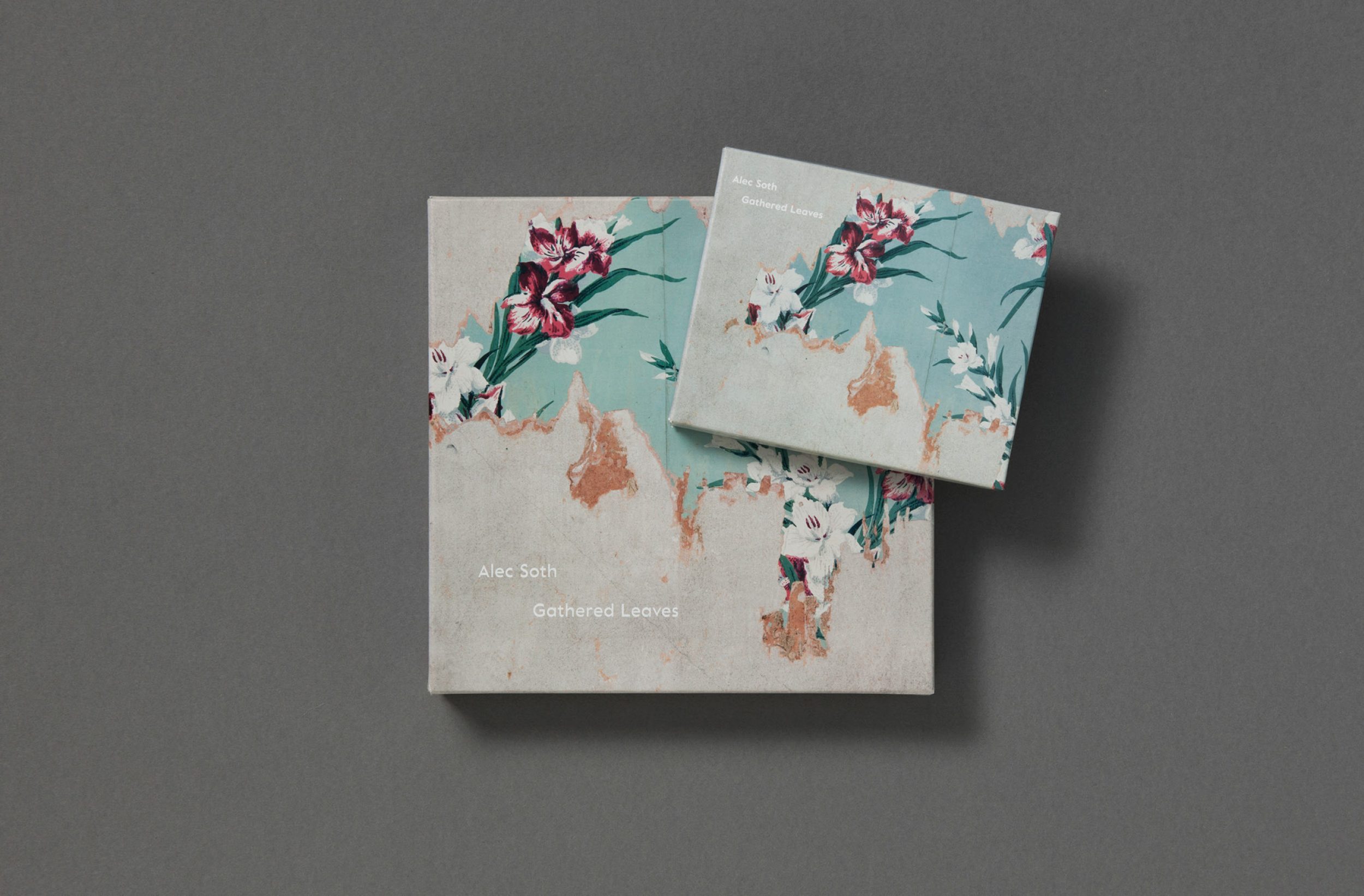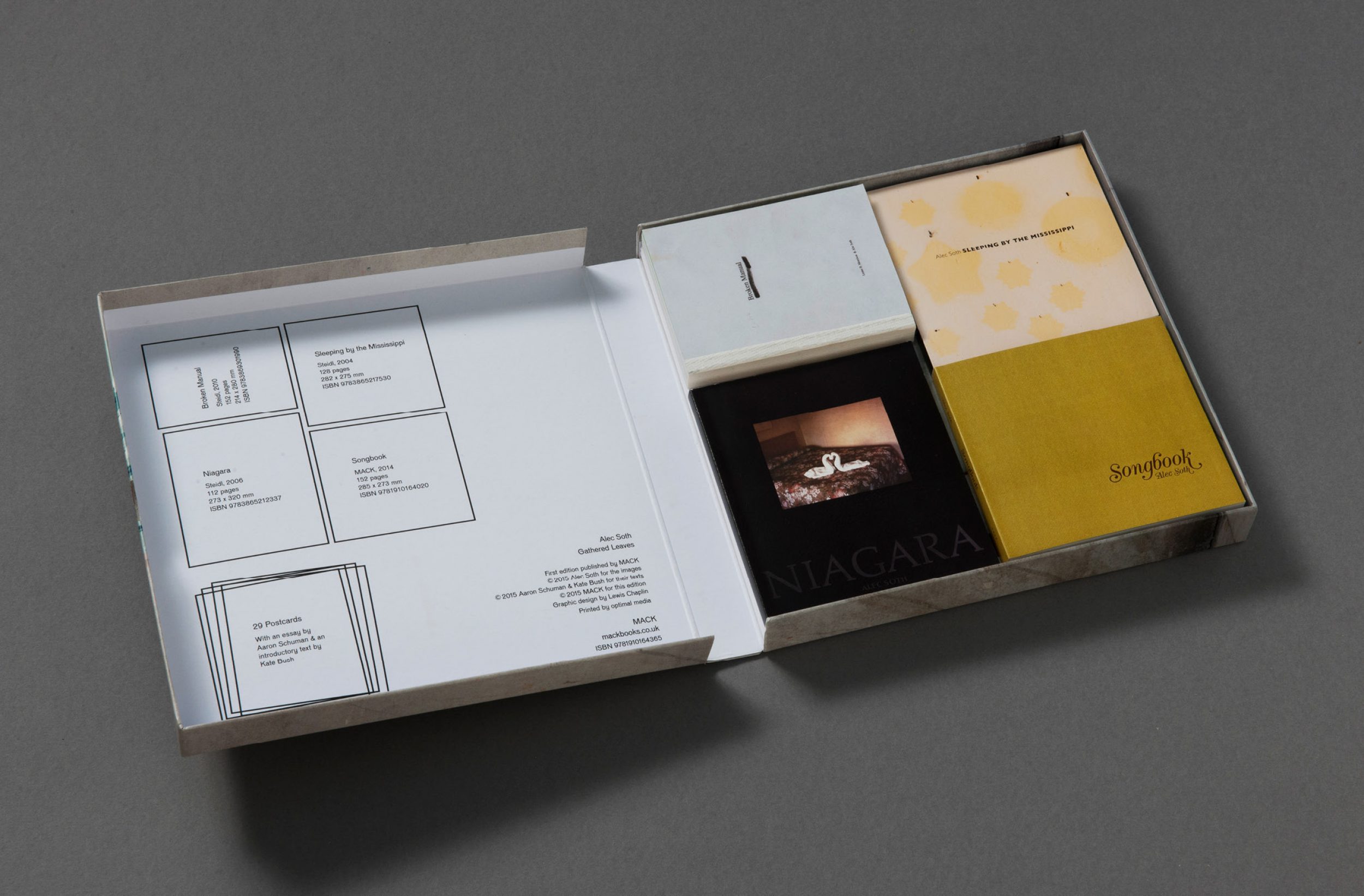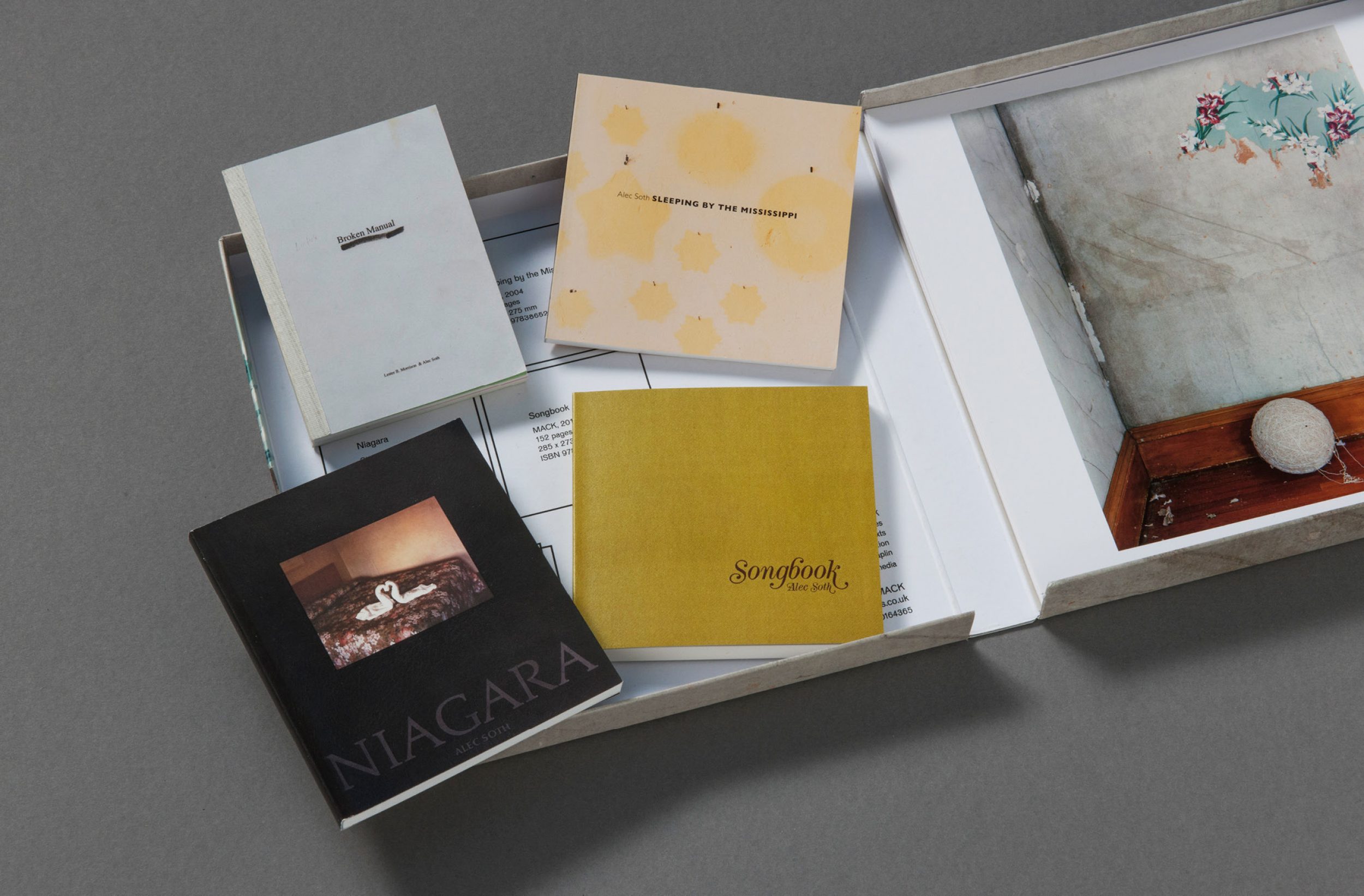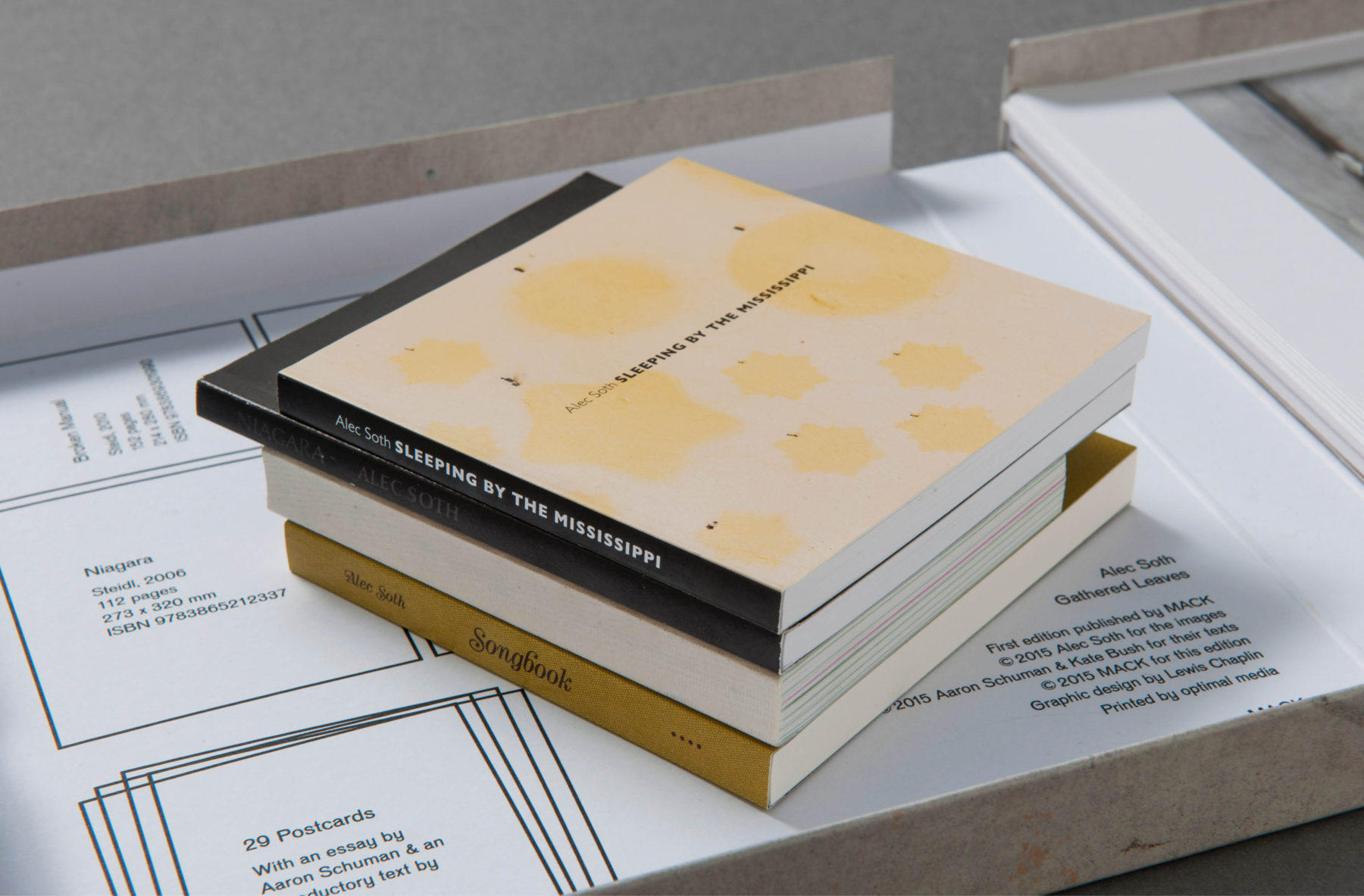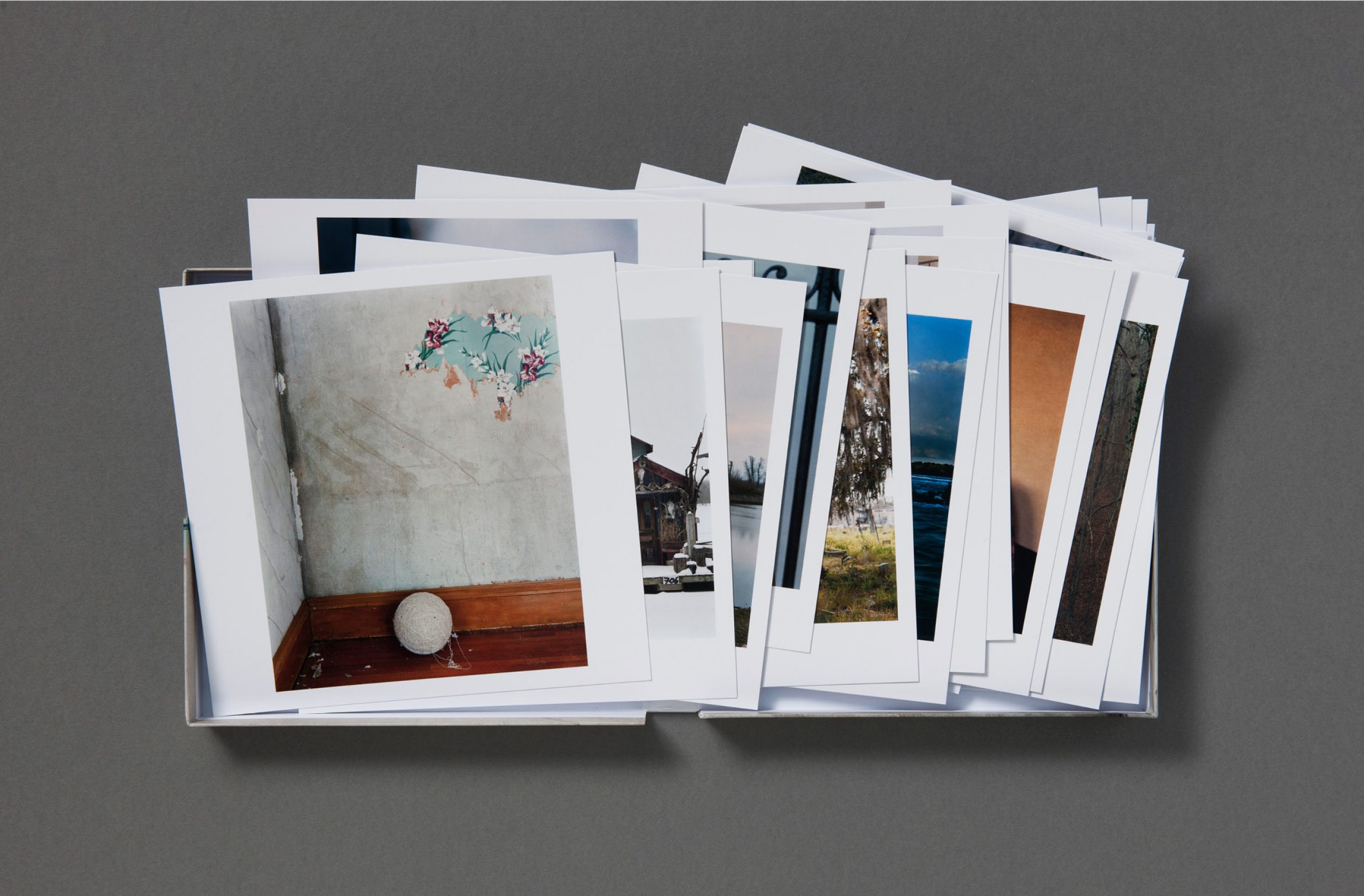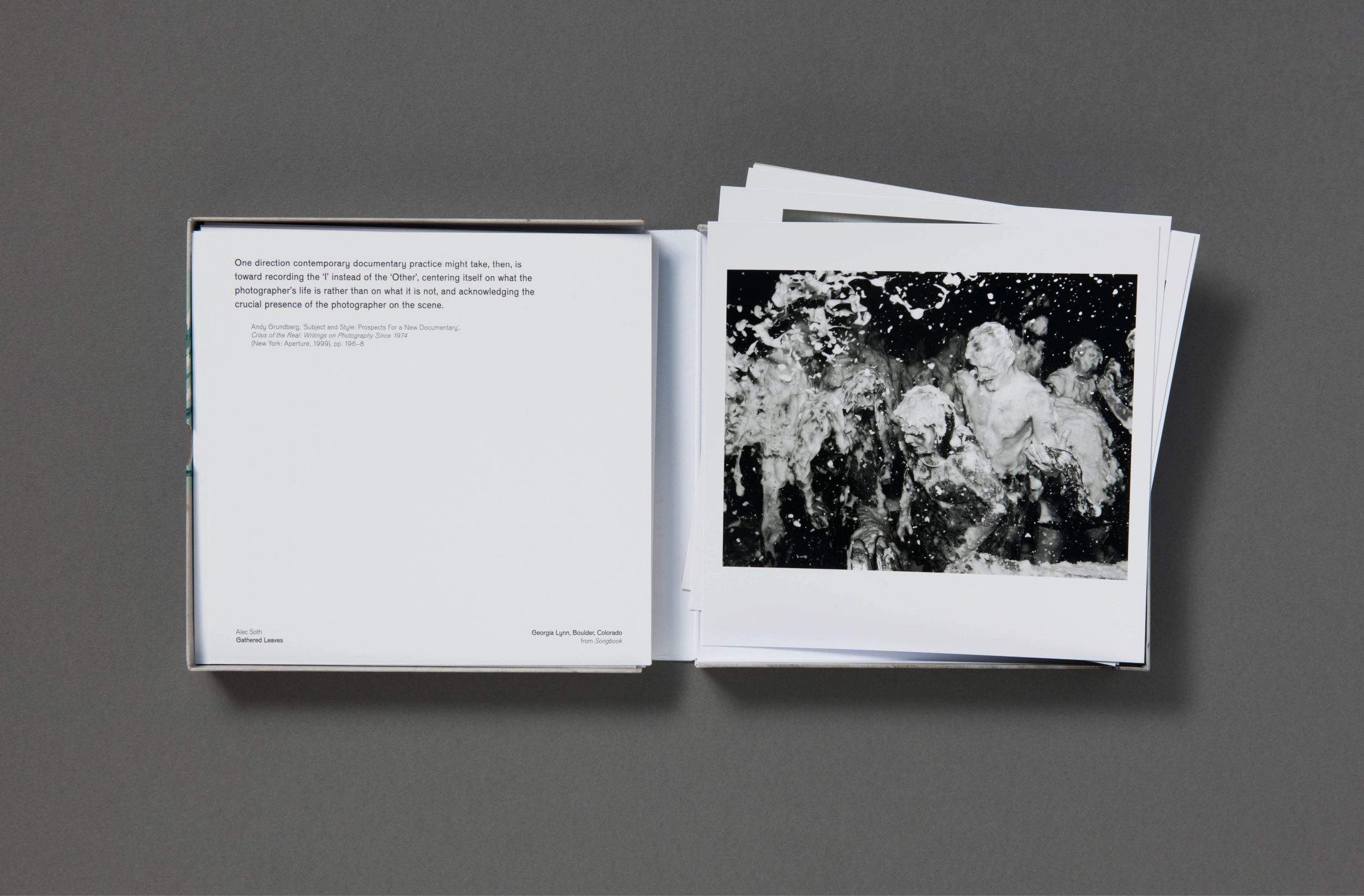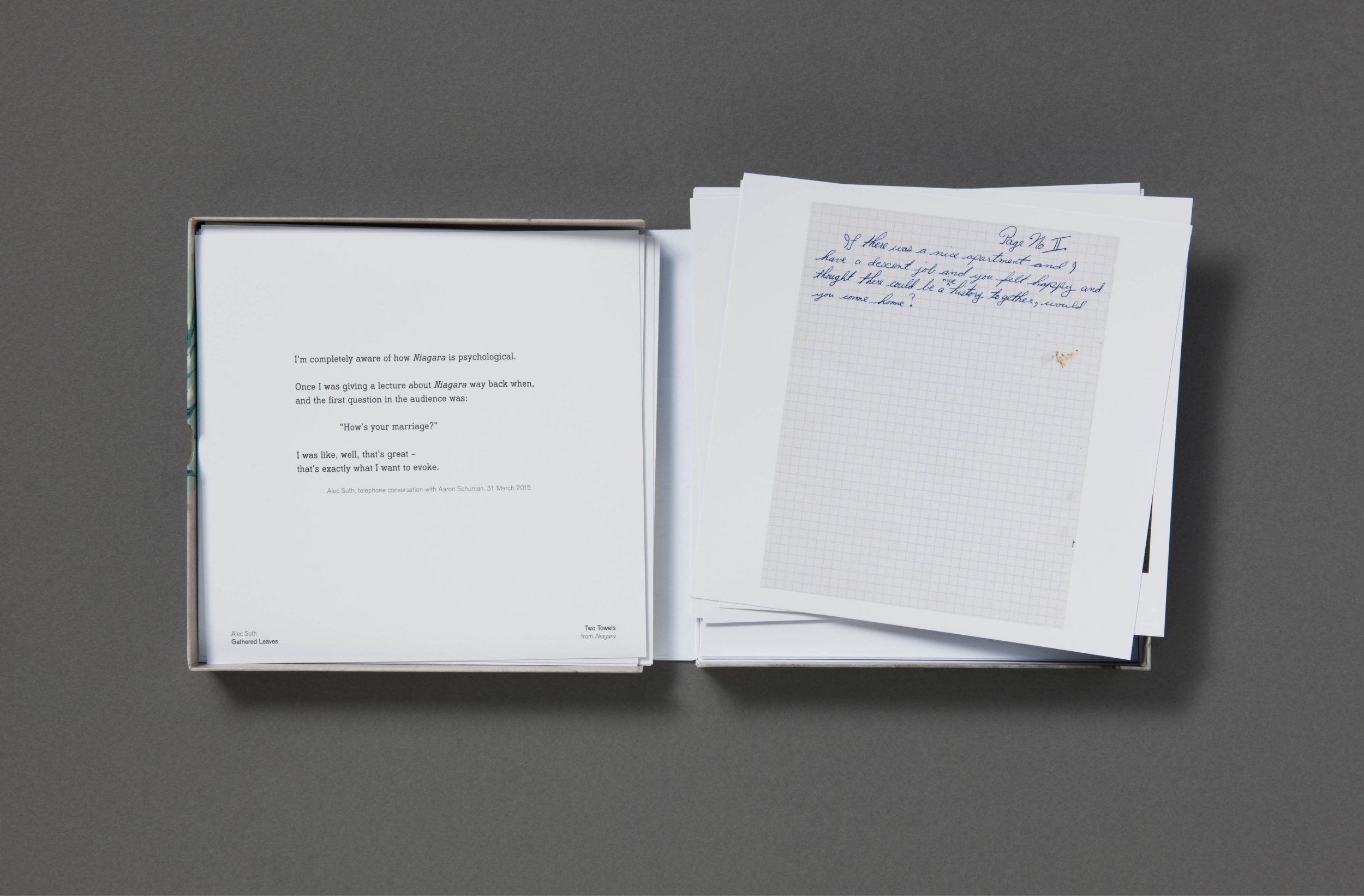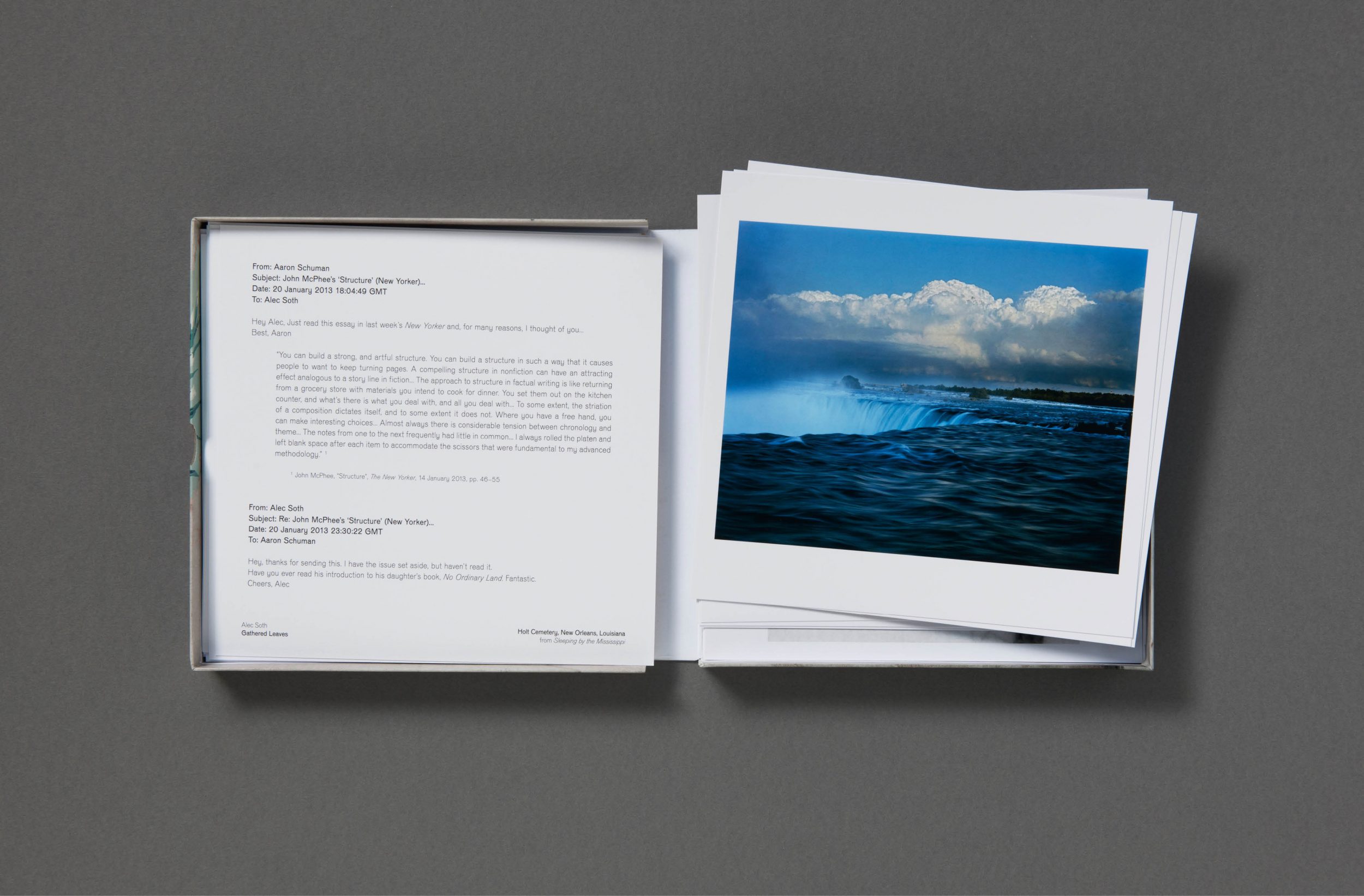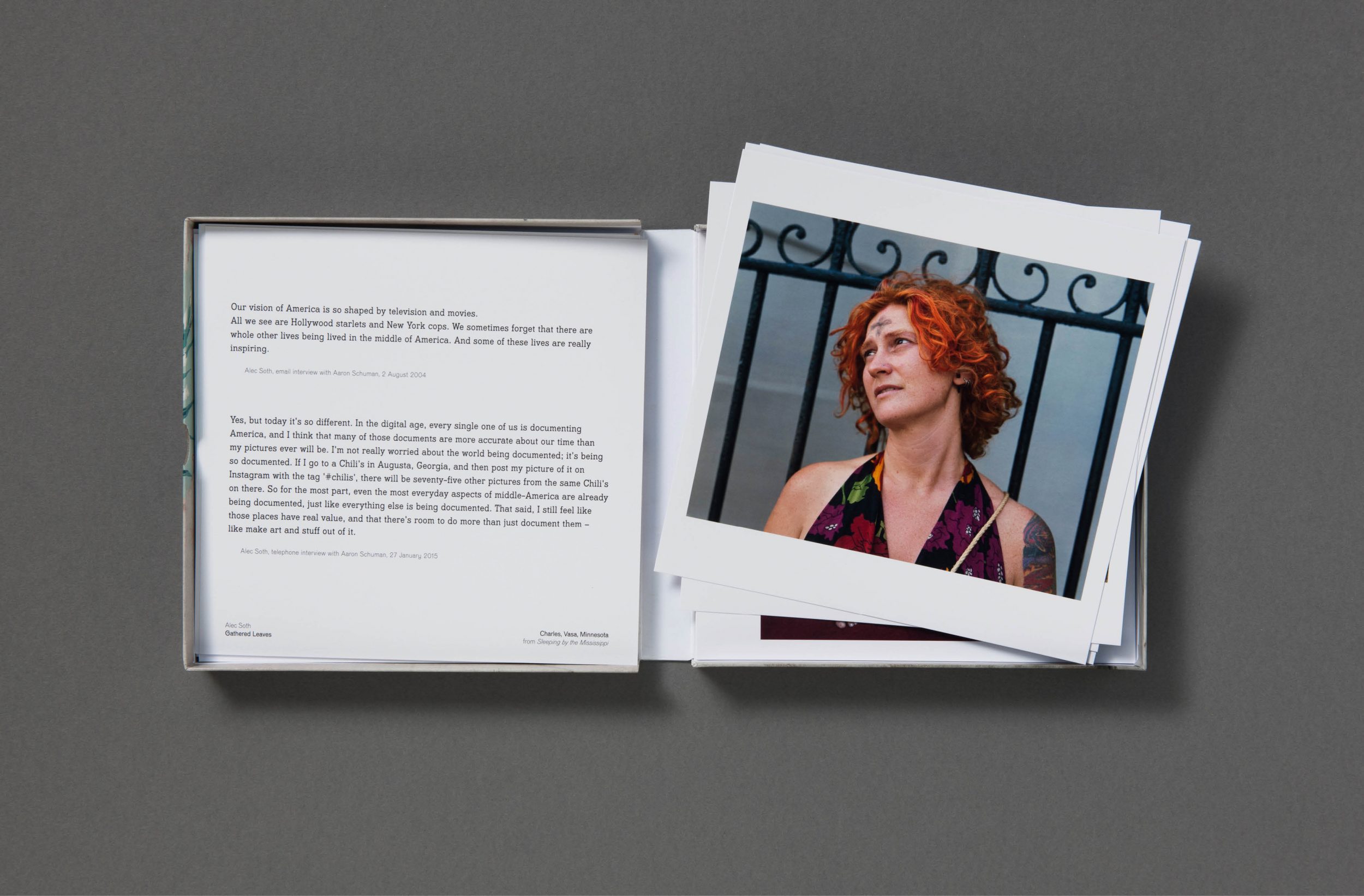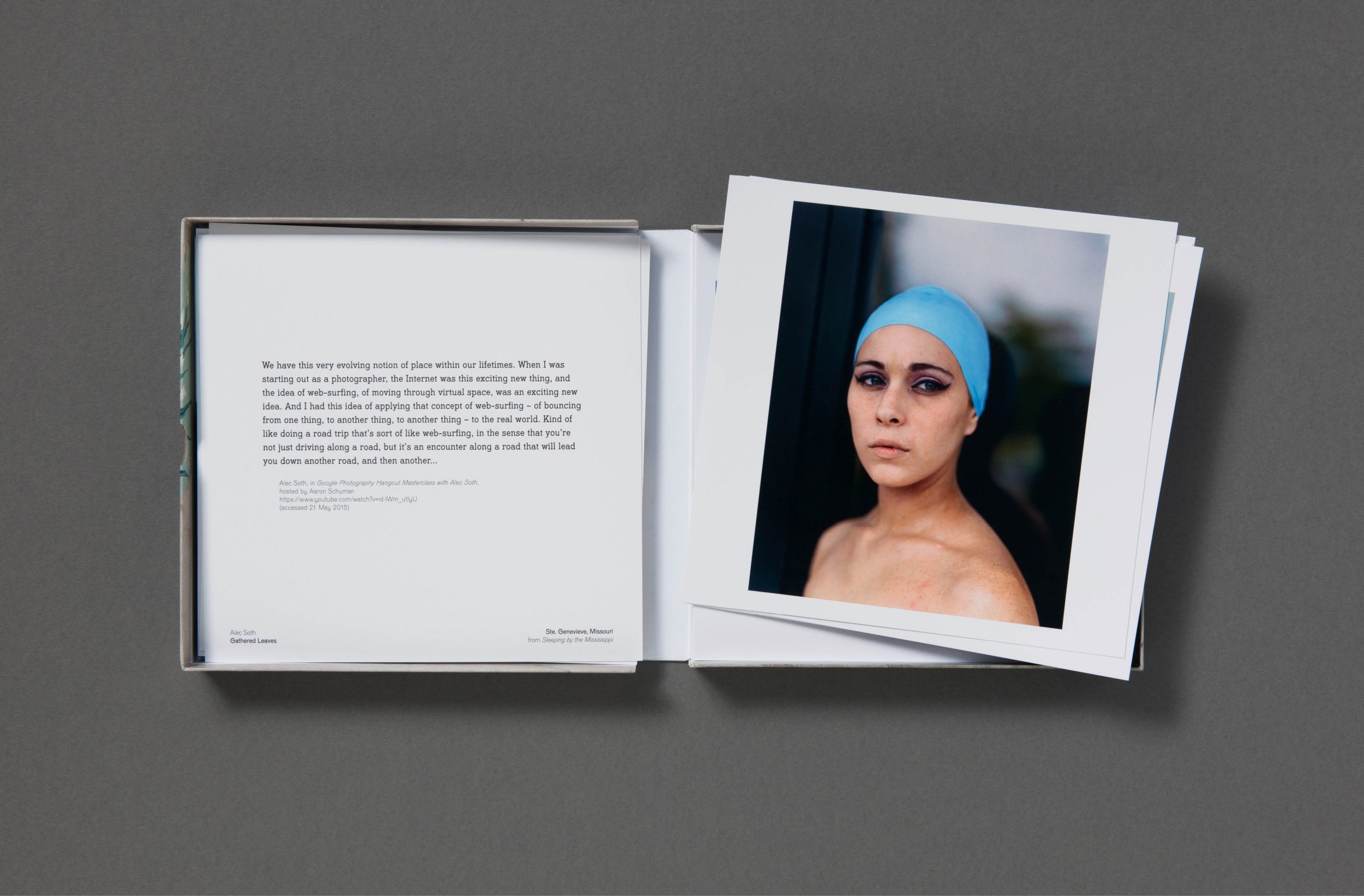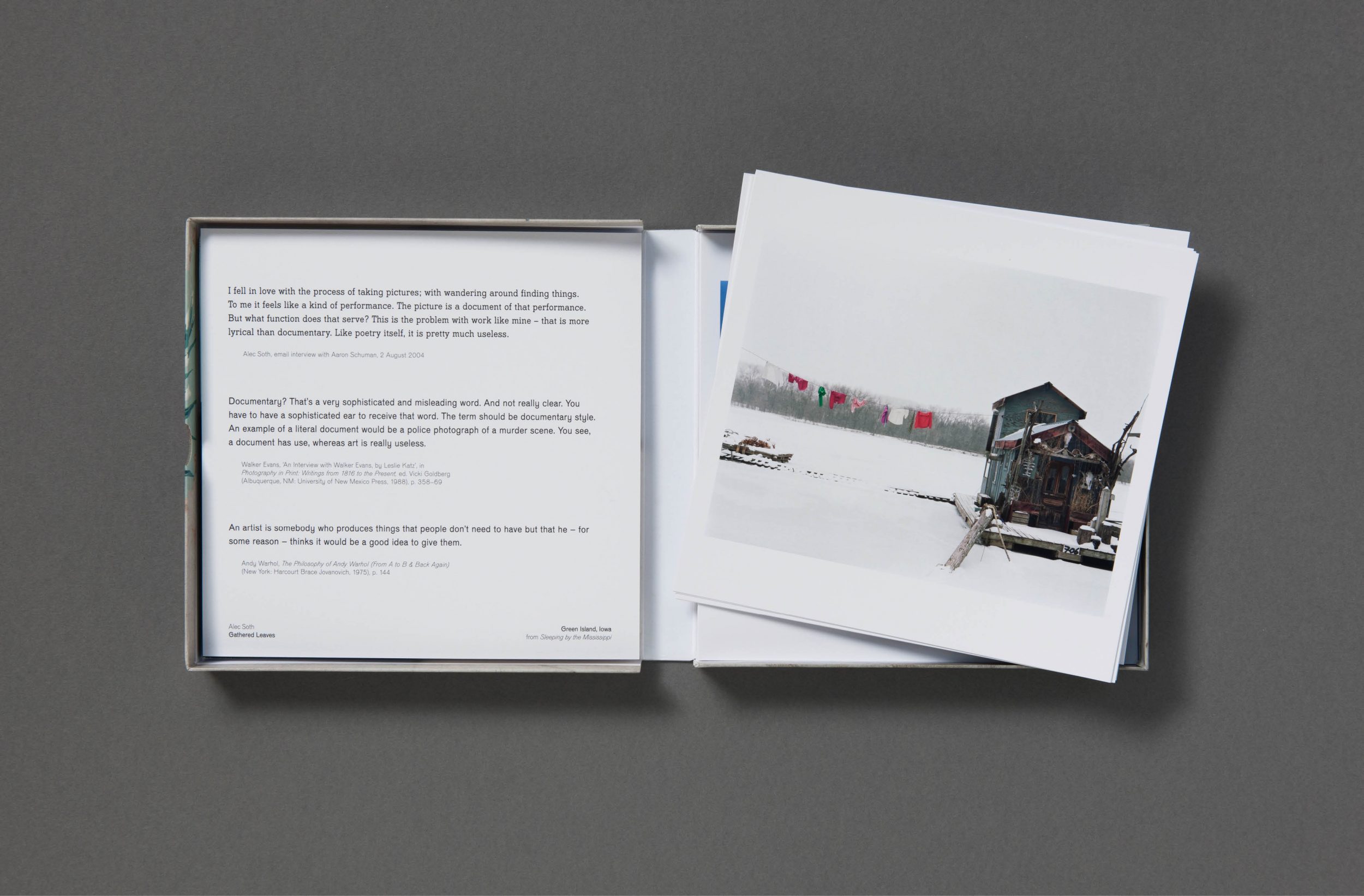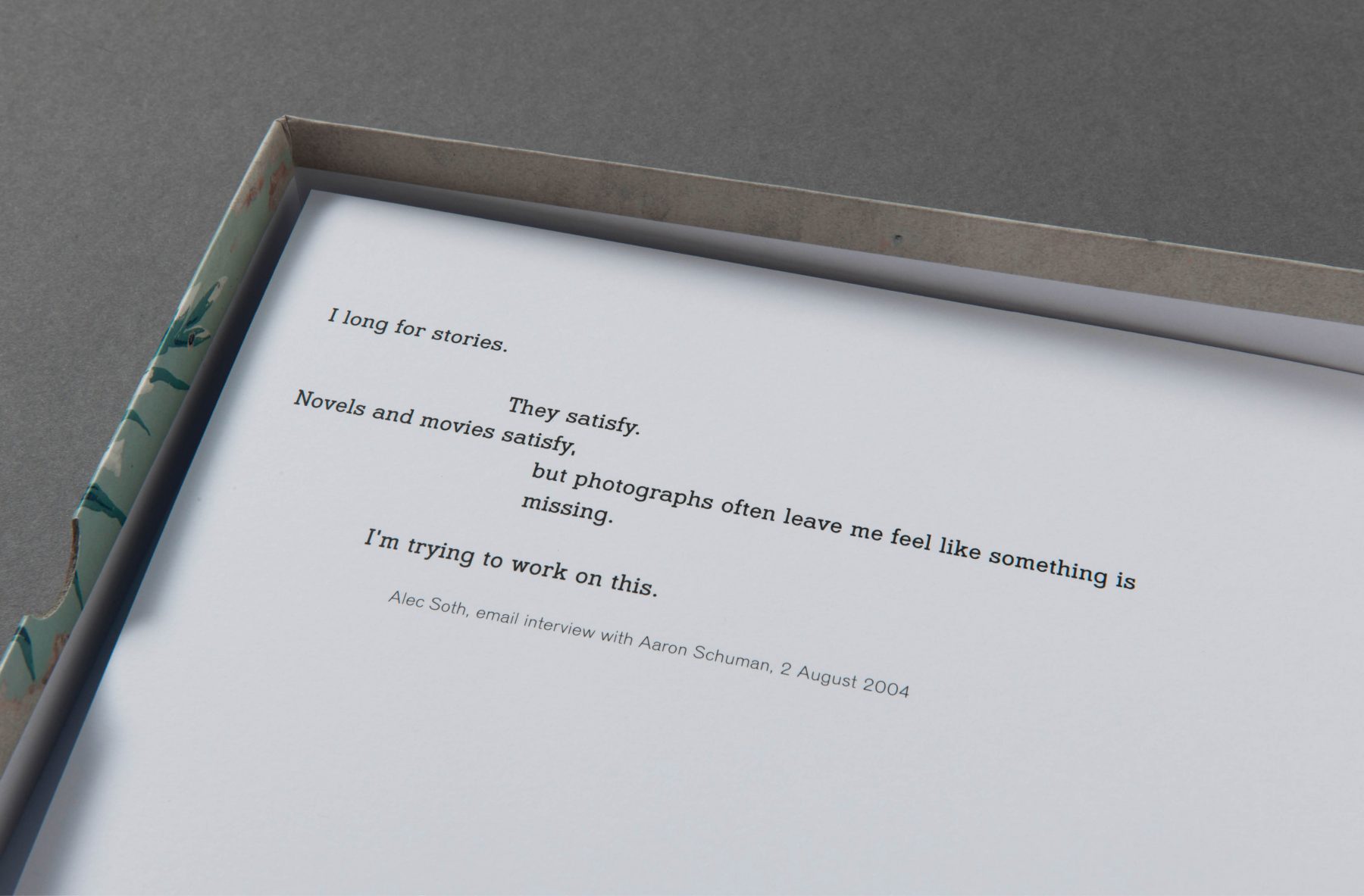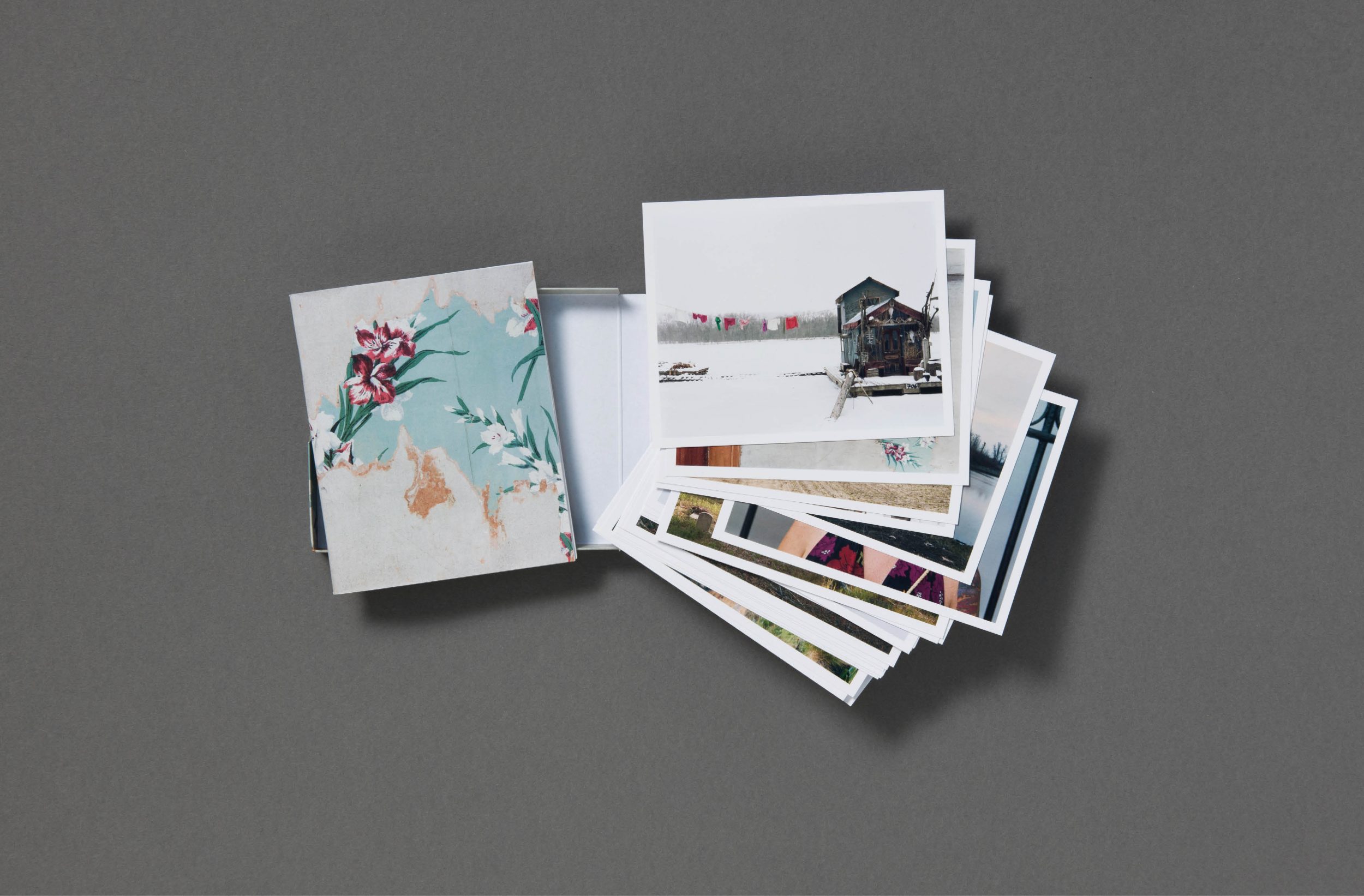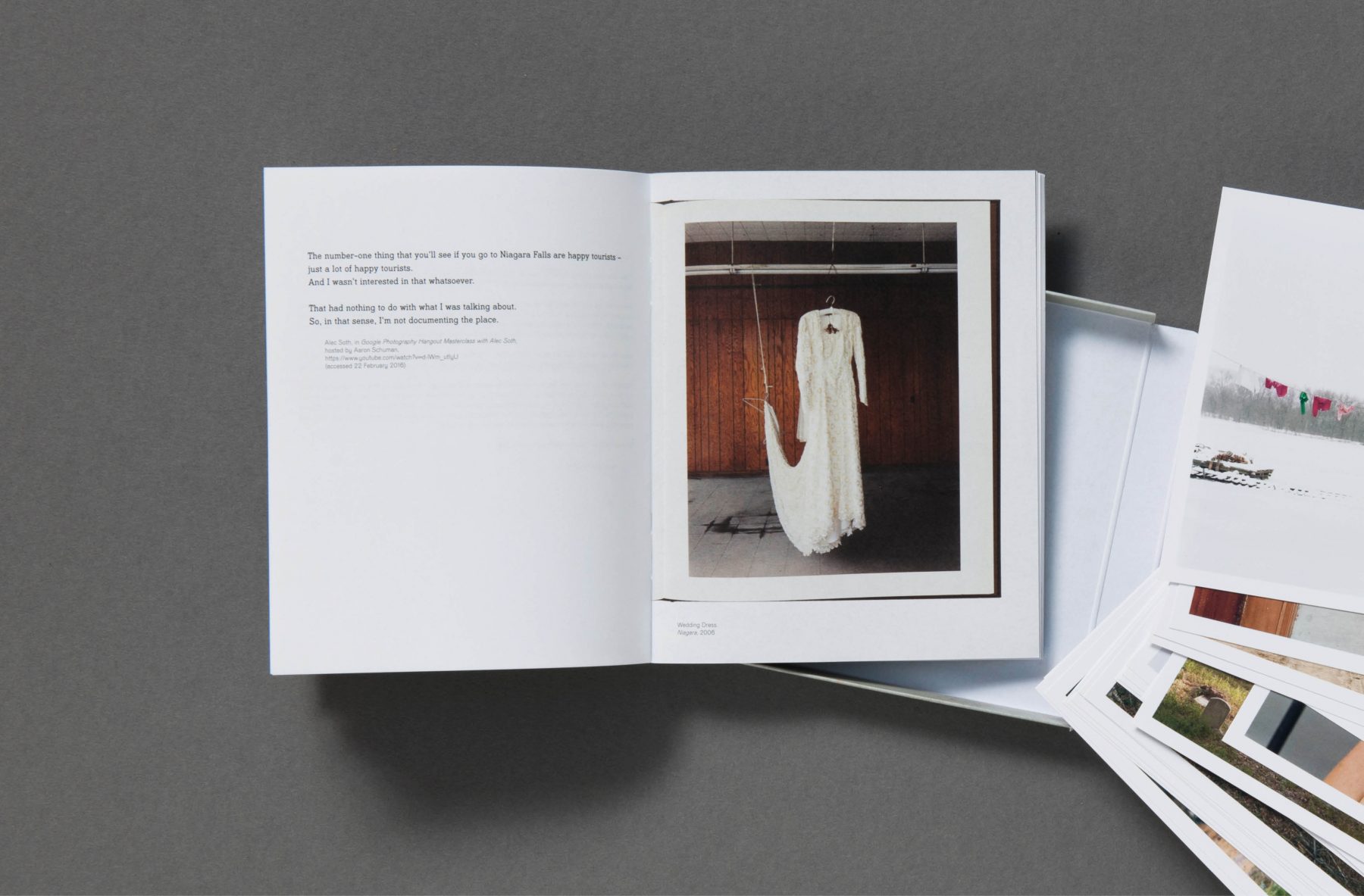 Published on the occasion of multiple museum retrospectives of Soth's seminal four key American projects, Gathered Leaves explores the idea of an exhibition catalogue to re-produce Soth's four most important monographs in miniature form.
Designed by Lewis Chaplin while working as Senior Designer at MACK, a clamshell box contains small facsimiles of Soth's books, all of which are long out-of-print, which painstakingly replicated these titles to the smallest detail. Accompanying are 28 oversized postcards, with a text piece by Aaron Schuman flowing and shuffling across the cards.
Gathered Leaves sold out in 2 months, and subsequently Lewis designed at MACK a miniature stationery set of the postcards from the project.